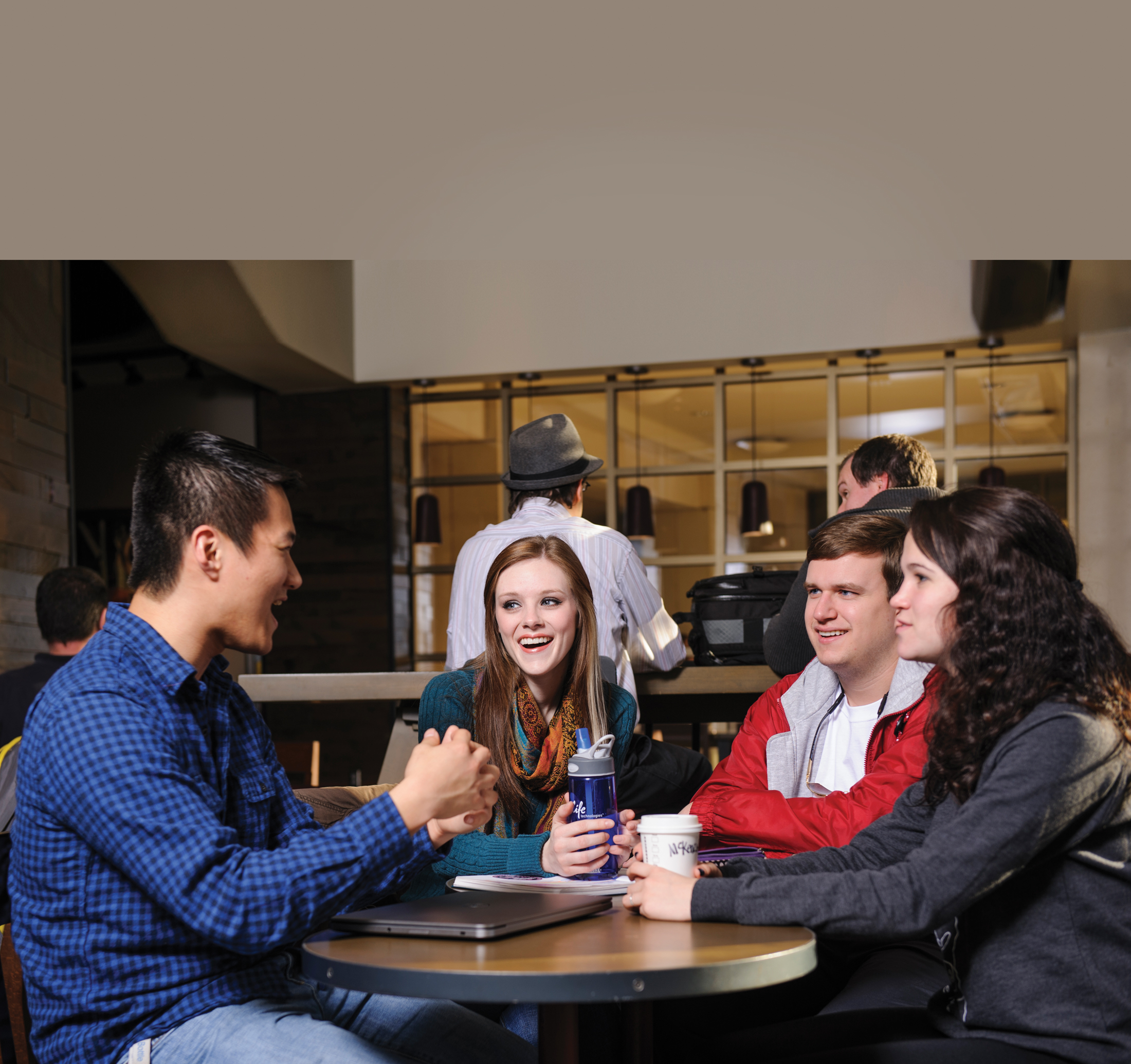 From left, Henry Wang from electrical and computer engineering, Rachel Mitchell from chemical and biological engineering, JP Gravitt from chemical and biological engineering and Mackenzie Morris from mechanical engineering meet in the Ferguson Center.
Before coming to The University of Alabama as a freshman, JP Gravitt signed up for the College of Engineering mentoring program at the urging of his mom.
"I decided to go along with it," said Gravitt, a native of Columbiana, Ala. "I didn't think it would be useful or beneficial to me, but after the first meeting, I knew I was mistaken."
Through email and the College's website last summer, Gravitt's mom had heard about Mentor UPP: Undergraduate Peer Partnering, a new program in the College aimed at providing underclassmen an opportunity to develop through relationships with upperclassmen in the College as the juniors and seniors acquire and expand leadership and networking skills.
The program is a partnership between the Capstone Engineering Society, the alumni association for the College, and the UA Career Center, along with support from engineering student services. Nancy Holmes, CES manager, and Gayle Howell, a senior career counselor for engineering and computer science students, manage and oversee the program for the College.
"We want to make the transition easier when students first become part of the College," Holmes said. "Ultimately, our goal is to get students involved and increase their confidence as they work toward becoming a College of Engineering graduate."
Gravitt was paired with Rachel Mitchell, a senior in chemical engineering from Tuscaloosa. The two talked about questions and concerns Gravitt had regarding majoring in engineering, and Mitchell gave him a road map of what to expect as an engineering student, along with advice on what she would have done differently. Their conversations gave Gravitt confidence in his choice of chemical engineering, he said.
"It was incredibly insightful, and I thanked mom later for making me sign up," he said.
Mitchell said she has enjoyed her time as a mentor. "Not only did it allow me to pour into younger students — and tell them things I wish I had known — but it allowed me to develop as well," she said. "This is a program that benefits every participant in very worthwhile ways."
Holmes, Howell and a handful of students began a pilot program in Spring Semester 2012, using that experience to craft the undergraduate program that launched in Fall Semester 2012. The feedback from mentors and the mentees was overwhelmingly positive, Holmes said.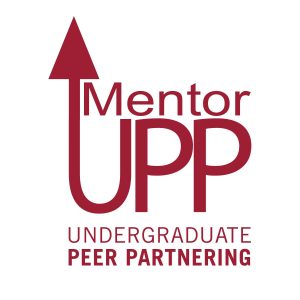 "So many of the mentors have told me that they wished they had had a program like this when they were freshmen," she said.
Even with the positive feedback from the pilot, the Mentor UPP leadership team was uncertain of what to expect when they opened the program up to the entire College. They were optimistic that enough upperclassmen would sign up in order to have one mentor joined with three mentees, taking into consideration that mentors in the Cooperative Education and Professional Practice Program might need a partner to continue mentoring during semesters away from campus. Leaders also hoped students from across the College would join because Mentor UPP is designed to commingle students from all disciplines to form a network of friends and associates for the students.
Concerns for modest participation dissolved with almost 210 freshmen and transfer students joining Mentor UPP for Fall Semester 2012 and nearly 90 upperclassmen as mentors, enough for a nearly 2-to-1 ratio, providing a good cross section of the College. Again, feedback has been positive, and the Mentor UPP leadership team checks in frequently through formal and informal meetings with mentors to gauge progress.
Two professors, Dr. Beth Todd from mechanical engineering and Dr. Kenneth Ricks from electrical and computer engineering, became faculty mentors to advise the student leadership team and to offer faculty support. According to Todd, "In the past when we've tried to have mentoring programs, we always ran into freshmen who didn't want it. Mentor is not part of their mindset. It is so clear to me that Mentor UPP is a professional growth opportunity for our students throughout their undergraduate career. It will help our students in ways that they do not expect."
Holmes and Howell plan to expand the program to include alumni. "We're in the process of ironing out the details," Holmes said. "We envision an alumni-mentoring component where alumni mentor juniors and seniors as they prepare for their future. Ultimately, a person will enter the program as a freshman and/or sophomore mentee, next become a peer mentor as a junior and senior while being mentored by an alum, then after graduation become a mentoring alum."