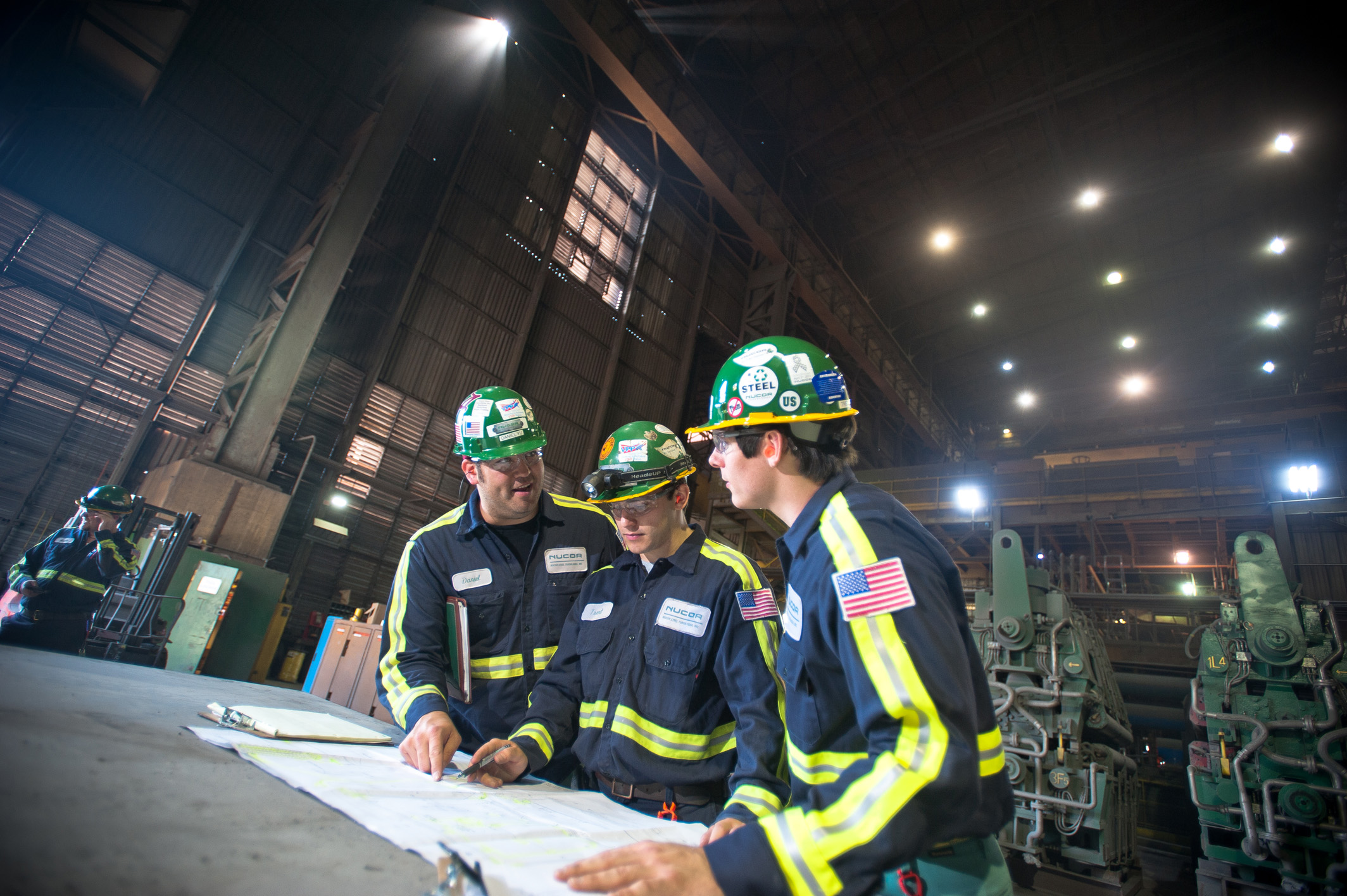 At left, Daniel Yu, BSME '03 and a project engineer with Nucor Steel Tuscaloosa Inc., works with Cooperative Education and mechanical engineering students Trent Willis, middle, and Trey McKinley.
Only 35 years ago The University of Alabama's Cooperative Education Program was an underdog in its field, functioning more as a professional courtesy for employers.
Today, UA Co-op hosts an average of 800 students per year, placing it among the largest in the Southeast. Co-op has grown so substantially, particularly in the past three years, that the challenge is no longer to recruit students but, instead, to recruit employers.
Roy Gregg, director of Co-op, attributed the influx of students to the growing UA student body, which has increased by nearly 14,000 students since 2003, along with the efforts of recruiters.
If you or your employer are searching for a program that matches exceptional students with exceptional opportunities, call 205-348-6422 or visit coop.eng.ua.edu.
"Since 2008, we have had more applicants than positions," Gregg said. "We ask all alums for assistance by providing employer contact information so we can promote UA Co-op and interns with organizations in their areas. Our objective is to assist our students with finding work experience and career-exploration opportunities with high-quality employers coast to coast."
Gregg said he hopes to accommodate out-of-state students at the University by establishing relationships with companies closer to their home states.
"We have to be able to work with students who don't have a connection to Alabama or the Southeast," Gregg said. "With record numbers of students choosing the COE and The University of Alabama, we must expand our employer base and beyond the Southeastern region."
Co-op appeals to students primarily because of the opportunity to gain professional experience. In fact, 98 percent of co-op students remain in the program until graduation. The program allows them to work full time at a company and, like any other worker at the company, they receive a salary. Last year, students in the Co-op Program earned a combined income of more than $5 million.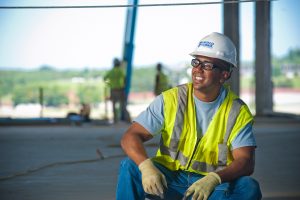 "When co-op students finish the program, they have a significant amount of progressive work experience related to their engineering degree, which makes them extremely competitive at graduation," Gregg said. "I am told by more and more students and parents that they selected UA because of our Co-op Program option. At many institutions, internships, co-op and experiential learning programs are for juniors and seniors. Our Co-op Program is a freshman-sophomore program, and they can participate as soon as they start classes at UA."
Gregg said that the average co-op student has better than a 3.3 GPA and that at least a quarter of the students are on some form of a scholarship.
As early as 1906, the Cooperative Education Program began using its system that allows students to gain work experience by spending at least two semesters with a company in their field. This time away from the University allows students to return to classes with a real-world understanding of what they are learning.
"The Co-op Program has enhanced my college career in ways no other program could." —Constance Roberts, Co-op Student
"I was working part time while in school one semester and actually took something I learned in class and applied it at work the exact same day," said Austin Davis, a co-op employee for Nucor Steel Tuscaloosa Inc. "On the job, I maintain the drawing-handling database, change drawings, design for smaller projects and help contractors as their contact for information whenever the main engineer is not available. [Co-op] is an opportunity that I think everyone should take advantage of."
For employers, the Co-op Program is an opportunity to recruit talent. According to Gregg, roughly 35–40 percent of co-op students nationwide go to work for their employer after graduation.
Nucor Steel Tuscaloosa, the local division of Nucor Steel, is one of the largest steel manufacturers in the United States and among the many companies that employ UA students. The company has participated with several technical societies on campus for informational sessions and has provided assistance in various senior-design projects.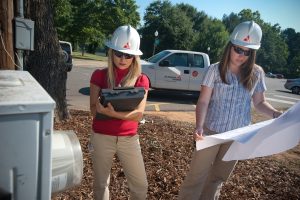 "Providing a good work experience for students has provided us with a good pool of potential candidates for hiring upon graduation," said Daniel Yu, a recruiter and project engineer for Nucor Tuscaloosa. "Providing a positive work experience also gets us good word-of-mouth advertising for our company around campus."
According to Yu, more than half of Nucor Tuscaloosa's current engineering employees began as UA co-op students. In the last few years Nucor Tuscaloosa hired several mechanical, electrical and metallurgical engineering students now dispersed throughout the plant.
When UA Co-op Program students come into Nucor Tuscaloosa, they are immediately paired with an experienced project or plant engineer. "We have training throughout the year for all onsite team members, including the co-op students, on topics ranging from Arc Flash to human resources policies and environmental regulations to Lock Out/Tag Out," Yu said.
Once trained, the main tasks for a Co-op student are to work with and assist engineers with ongoing projects. "With the dynamic culture of Nucor, new ideas and projects are always coming along, which leads to a wide variety of work experience over the three semesters," Yu said.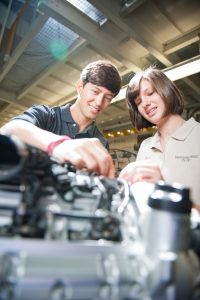 According to Gregg, the UA Co-op Program does not hold any binding contracts with employers requiring them to use UA students.
"Our former students have built our reputation, and support from the College and our faculty enable us to be a quality program of choice," Gregg said. "Much of our success is based on the attitude, work ethic and professionalism of our students; therefore, companies keep coming back to get more Alabama co-op students."
Through Co-op, Constance Roberts worked for Southern Co. and Alabama Power. She plans on returning to the latter after graduating.
"As a power-delivery co-op student, I worked on a variety of projects ranging from distribution system maintenance to providing customers with electrical services," Roberts said. "In the office, I worked with different computer programs, including an estimating program, JETS and AutoCAD. I am looking forward to applying everything I learned as a co-op [worker] to my job as an engineer."
Unlike in similar programs, students in the UA Co-op Program begin as freshmen and sophomores, allowing them the career exposure necessary to confirm a major early on. This time also allows the student to develop professional interviewing tactics, a valued skill in competitive industry.
"The Co-op Program has enhanced my college career in ways no other program could," Roberts said. "I spent time in the field meeting customers, taking notes and working storm trouble. I have received valuable work experience and now feel comfortable in the work place, which would have been a shocking change right out of college."