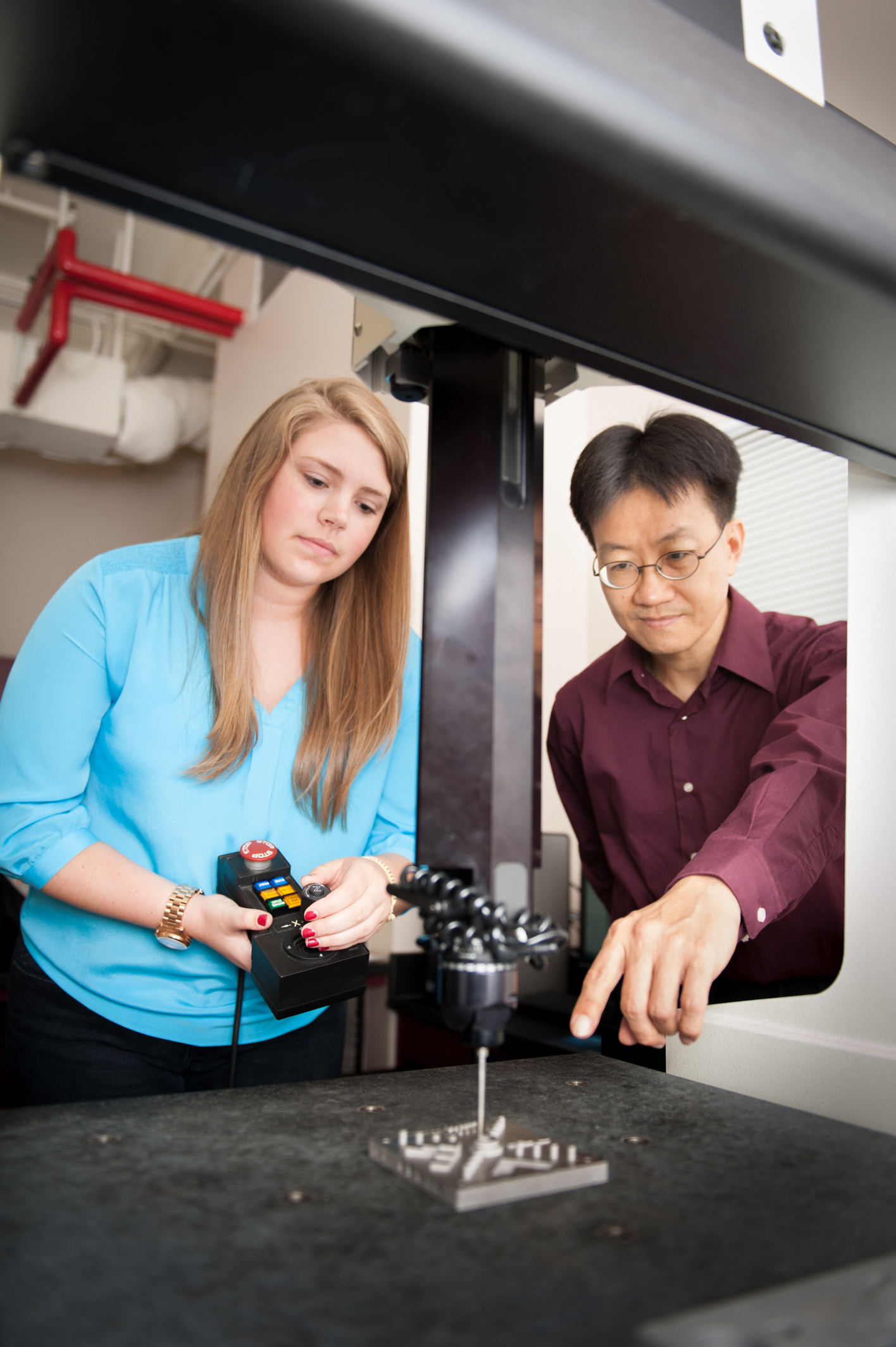 Dr. Kevin Chou, mechanical engineering professor, leads a UA research team exploring, via a NASA grant, whether a type of 3D printing called electronic beam additive manufacturing, or EBAM, can make durable space-vehicle hardware.
Working with NASA's Marshall Space Flight Center, the team hopes to advance EBAM, which melts and fuses metallic powders at more than 2,700 degrees to make full-density, functional components. The other team member is Dr. Viola Acoff, professor and head of metallurgical and materials engineering.
Q: Why is NASA interested in exploring 3D printing in space?
Chou: NASA is interested in exploring 3D printing in space for a variety of reasons, including making repair tools used in outer space, such as the International Space Station, part fabrications for long-range missions and/or remote habitats, and even making foods like pizza.
Q: What are the challenges for this technology?
Chou: The challenges for metal-additive manufacturing technologies like electron beam additive manufacturing include accuracy and precision, as well as consistency in build-part properties. Moreover, engineering materials used for space applications are difficult to process due to, for example, high melting temperatures. In addition, unique manufacturing environments such as low or zero gravity present additional difficulty.
Q: Why does EBAM show promise?
Chou: EBAM is able to 3D print full-density parts made of metals, such as titanium alloy, with superior properties and unique structures unachievable by any other manufacturing means. There have been several successful cases in aerospace, biomedical and other applications using the EBAM technology with different alloys.