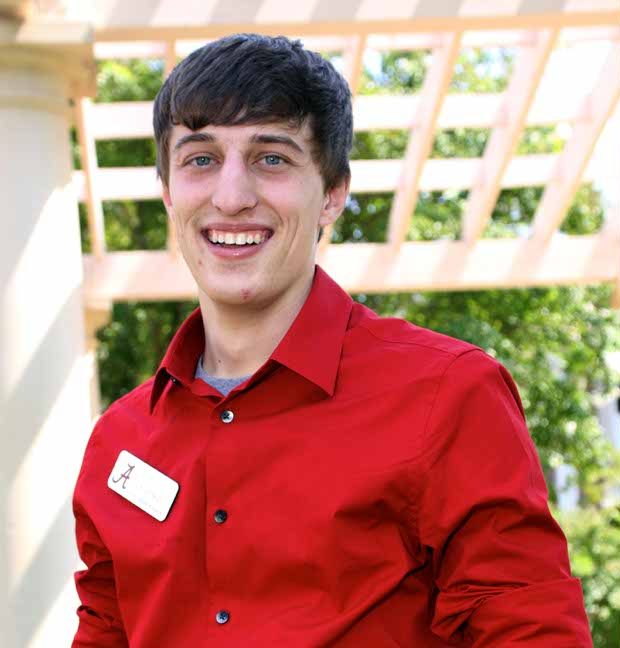 Classmates say that when senior David Phelps enters a room, he brings an energy unlike any other.
Phelps has played in the African Drum Corp, visited Ghana, attended Well College Ministry and joined Honors College Assembly. When he arrived at The University of Alabama, he joined The SOURCE, where he learned how student organizations develop.
"I've been incredibly blessed from freshman year with people who mentored me, and they put me on the right track to go help other people, so it's fulfilling to see that legacy of assistance continuing," Phelps said.