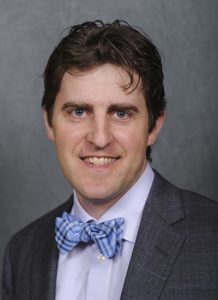 Drs. Paul Allison and Brian Jordon, assistant professors of mechanical engineering at The University of Alabama, along with Rich Martens, manager of UA's Central Analytical Facility, recently published a journal article in Materials Letters on a first-of-its-kind, in-situ scanning electron microscopy, or SEM, nanomechanical experiment to monitor damage in polymer/clay nanocomposite materials.
During the past 90 days, the article, "In-situ nanomechanical studies of deformation and damage mechanisms in nanocomposites monitored using scanning electron microscopy," is the most downloaded article from the journal with more than 2,000 downloads.
Materials Letters is an interdisciplinary journal devoted to rapid communications on the science, applications and processing of materials.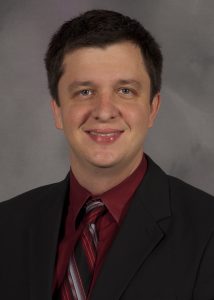 These types of experiments allow researchers to understand how damage initiates and propagates at lower-length scales by correlating test video with experimental data. Additionally, these lower-length scale experiments determined the maximum tensile stress is significantly higher than macro-scale experiments because of a decrease in the size and amount of defects.
Allison and Jordon collaborated with the U.S. Army Engineer Research and Development Center for the article.