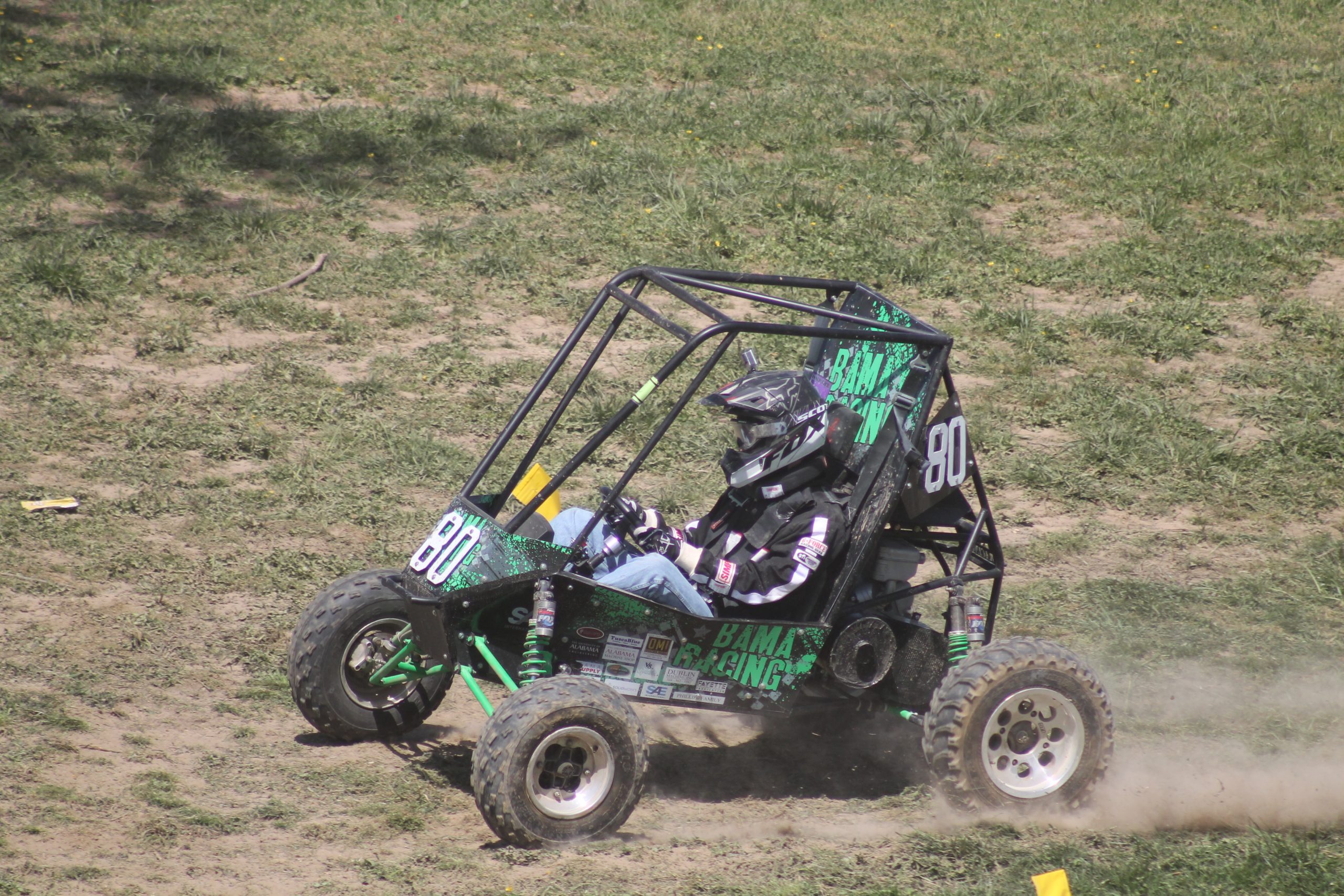 TUSCALOOSA, Ala. – Bama Racing performed well in the annual
Baja SAE competition
, completing the contest held at Tennessee Tech University and winning an event.
"This is a good showing for the team," said John Mitchell, a senior in mechanical engineering from Phenix City and team lead for Bama Racing. "In the last few years, we have gone from not completing the competition in Kansas, to completing the competition in Auburn and TTU with the added success of winning an event at TTU."
Sponsored by the Society of Automotive Engineering, Baja SAE consists of competitions that simulate real-world engineering design projects and their related challenges. Engineering students are tasked to design and build an off-road vehicle that will survive the severe punishment of rough terrain. All vehicles are powered by a ten-horsepower Intek Model 20 engine donated by Briggs & Stratton Corporation.
Overall, the team finished 52nd out of 98 cars, but won the sled pull event, in which the vehicle must tow a sled across the dirt course in the shortest time. The team also finished 33rd in the endurance race, a four-hour race over a 2.5 mile course with constructed obstacles.
Mitchell said Bama Racing is getting stronger as a team, and hopes more students, even those outside engineering, join next year's team.
"We are always trying to improve the team, and we can improve in almost every aspect of the competition," he said. "We are building a new car for next year, and we are trying to incorporate all the lessons that we have learned over the last few years."
The team is advised by Drs. Brian Jordon and Paul Allison in mechanical engineering.
To learn more about Bama Racing, visit the team's Facebook page or email bamaracing@gmail.com.