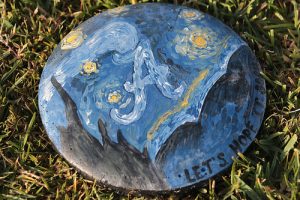 TUSCALOOSA, Ala. — Engineering students from The University of Alabama traveled to Florida Atlantic University in March to participate in the American Society of Civil Engineers Southeast Student Conference.
More than 1,000 students from 25 universities in the southeastern region of the United States, as well as Puerto Rico and China, competed in the three-day event from March 16-18, 2017, at FAU's Boca Raton campus and other nearby locations.
UA civil engineering students placed in three competitions. Coming in first place in the Traffic Engineering contest was the team of Davis Duncan, a junior from Brentwood, Tennessee; Blair Deshong, a senior from Springhill, Florida; Nathan Rhomberg, a senior from Saint Charles, Missouri; and Tyler Rhodes, a junior from Hoover. In the Professional Paper competition, Emily Gould, a senior from Charleston, West Virginia, placed second. The team of Kaitlyn Payne, a senior from Puxico, Missouri; Rachel Thornton, a senior from Eugene, Oregon; Gould and Rhodes placed third in the Balsa Wood Bridge contest.
The University came in 15th in the overall competition with 2750.1 points.