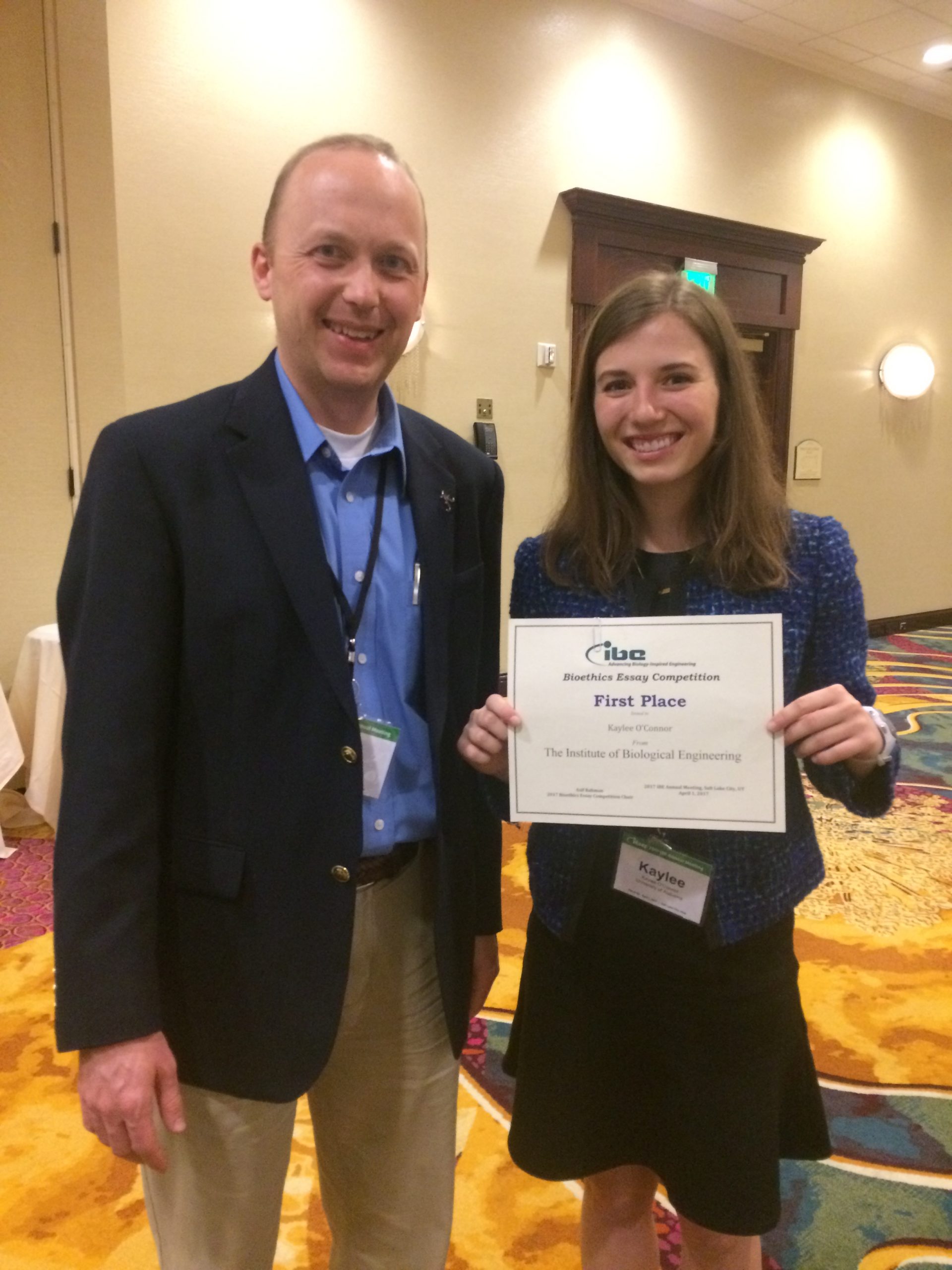 TUSCALOOSA, Ala. — Kaylee O'Connor, a junior chemical and biological engineering student from Fort Worth, Texas, won first place in the Institute of Biological Engineering bioethics essay competition.
O'Connor's submission titled "The Cost of Compassion," was initially chosen as one of the top five essays written on an ethical dilemma regarding biological engineering. The five semifinalists were invited to the 2017 IBE Conference in Salt Lake City from March 30 through April 1. The students were given complementary registration and $500 for travel expenses.
At the conference, the semifinalists presented their essays during the bioethics session and answered questions from the audience. Dr. Ryan Summers, a UA chemical and biological engineering professor who attended the conference, said he was impressed with O'Connor's presentation.
"Kaylee did an outstanding job reading her essay to the audience and provided great responses to the many questions that she was asked," Summers said. "I'm very excited for Kaylee. She's an excellent student and an even better person."
O'Connor's work was selected for first place by the panel of judges, and she received $150 for her accomplishment. The top three essays won cash awards.
"I received many compliments afterward on the quality of Kaylee's essay as a reflection of the students here at UA, and hope that we'll continue to have students participate and succeed in the years to come," Summers said.
He said essays were submitted to the contest by undergraduate and graduate students from across the country.
"I asked the organizer after the session was over, and he said there were over 35 essays submitted," Summers said. "I believe that with the excellent students in our department we can continue to be competitive in this competition."