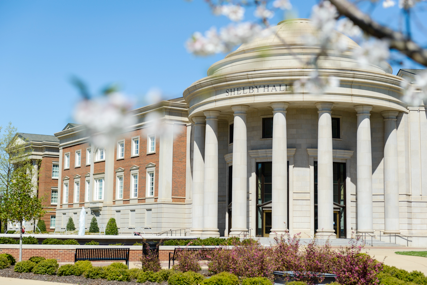 TUSCALOOSA, Ala. — The University of Alabama College of Engineering is set to host public-sector participants from federal, local, state and tribal governments for a three-day geospatial summit.
The 2017 National Geospatial Preparedness Summit is scheduled for Aug. 7-9 on the UA campus and is co-hosted by National Alliance for Public Safety GIS Foundation with support from the Department of Homeland Security.
The purpose of the summit is to forge collaboration between first responders and GIS professionals, so that technology can be more effectively applied in preparedness nationwide. The summit brings together public safety practitioners and GIS responders to build skills in developing and implementing GIS-based decision support tools, share best practices, build peer relationships, and validate skills and capabilities through workshops and exercises.
"The real key to this is bringing together the operations type people and the GIS technical people who often don't work together, even if at times they sit next to each other," said Rand Napoli, chairman of the NAPSG Foundation board of directors. "What we've found over the years is that they don't always speak the same language. Operations people don't know everything the GIS professionals can provide them, and vice versa, the GIS professionals don't always understand what the operations people out in the field need."
The goal is to become more efficient when responding to disasters. Attendees will have hands-on technical GIS training, attend a National Data Preparedness Workshop and Executive Leadership Seminar as well as other plenary sessions. The summit will culminate in a full-day exercise designed around flooding scenarios.
"We have a full-scale table-top exercise," Napoli said. "We provide a flood scenario and then the two different groups get to work together to come up with solutions for being able to respond affectively to that event."
Dr. Laura Myers, director and senior research scientist for the Center for Advanced Public Safety in the College of Engineering at UA, will speak on a panel during the summit.
"The role of the College of Engineering and CAPS at the summit is very important as it will allow us to share geospatial capabilities and applications with summit participants, which should lead to potential collaborations and opportunities in geospatial research," Myers said.
In addition to panels and workshops, the NAPSG Foundation will host a reception for the 2017 Awards for Excellence in Public Safety GIS at the Hotel Capstone at 5 p.m. Tuesday, Aug. 8.
Typically held in the Washington D.C. area, this year's move to Tuscaloosa is the first time the summit has left the east coast. Napoli said he is excited and appreciative the College agreed to host the event.
"The University of Alabama College of Engineering is really forward thinking in a lot of areas as it relates to disaster response," Napoli said. "In future years, we'll move to different areas of the country."
The summit is free for public-sector participants from federal, local, state and tribal government including emergency management, utility providers, military leaders, IT specialists and more.
For more information, visit https://www.napsgfoundation.org/events/ngps/.