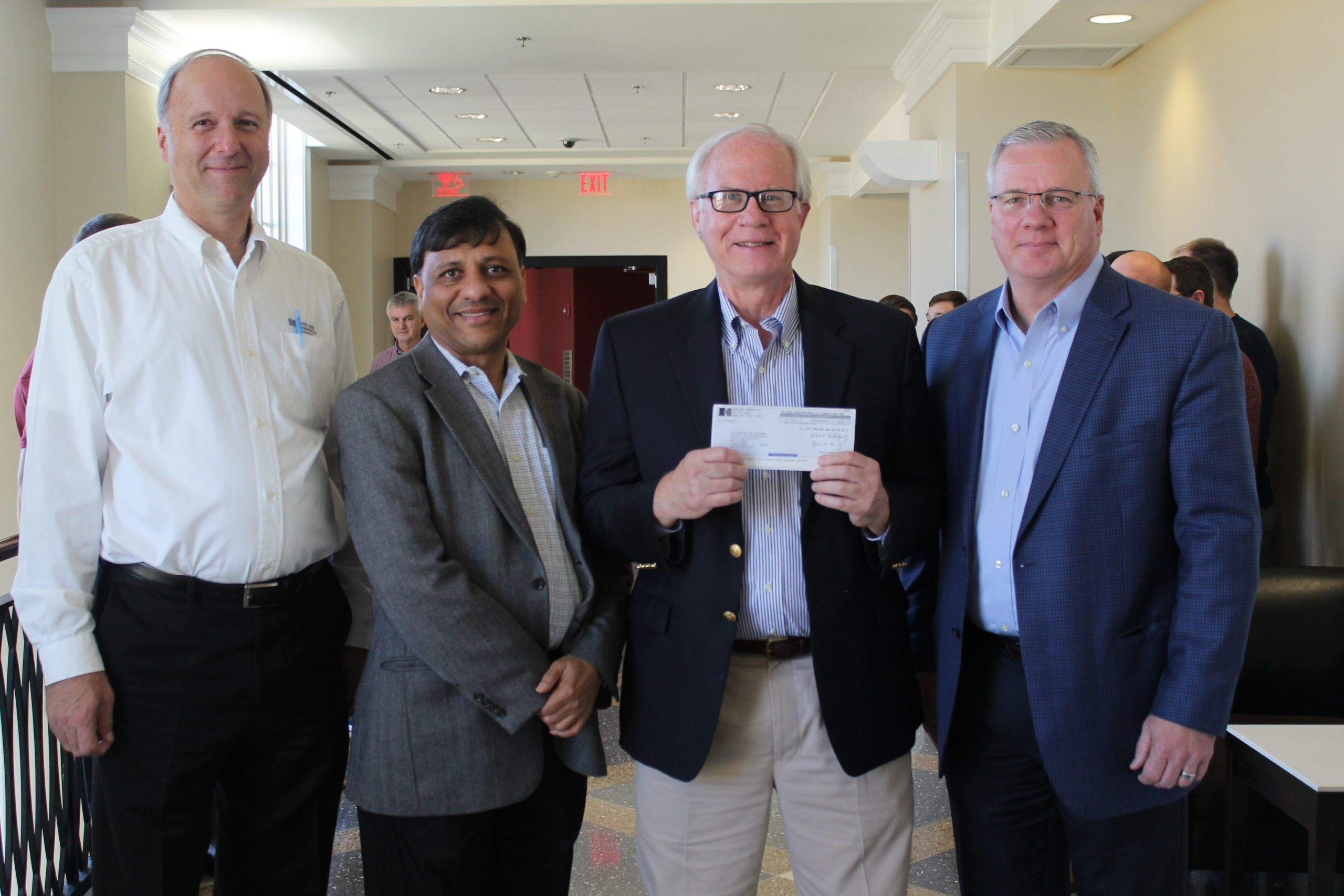 TUSCALOOSA, Ala. — An Oklahoma company extended its partnership with the UA College of Engineering for the second year with a $10,000 donation. 
Representatives from John Zink Hamworthy Combustion, based in Tulsa, Oklahoma, visited Tuscaloosa recently to present a $10,000 check to the Engines and Combustion Lab led by Dr. Ajay Agrawal, Robert F. Barfield endowed chair in mechanical engineering.
The partnership establishes a relationship between the company and the school for research collaboration. Agrawal said John Zink Hamworthy chose UA because of the strong combustion program as well as a long professional relationship with Dr. Chuck Baukal, director of the John Zink Institute.
"Their goal is to develop a relationship with the University and hire our graduate students in the combustion area," Agrawal said. "They talked to a lot of students here today, and they visited the labs."
He said the company is impressed with the state-of-the-art combustion research facilities on the UA campus and is looking forward to an even more active collaboration in the future. Chuck Greer, global human resources director for John Zink, said he hopes to continue the donation in the coming years.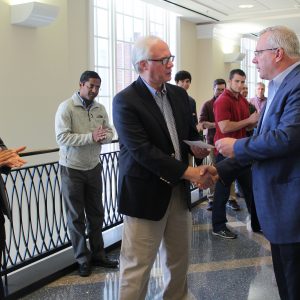 "What we're trying to do is continue to foster relationships with The University of Alabama and the combustion engineering group so that we can attract students into our graduate level internship and ultimately fulltime employment," Greer said. "And within that, we're also talking about how we can collaborate on projects and other research initiatives."
Dr. Clark Midkiff, interim mechanical engineering department head, said having the department work closely with industry partners is beneficial for all.
"We as a department are very grateful for the continuing support that John Zink has provided us," Midkiff said. "We think it's really important that our combustion program, which is part of mechanical engineering, has industrial contacts, and John Zink has been a really good one."