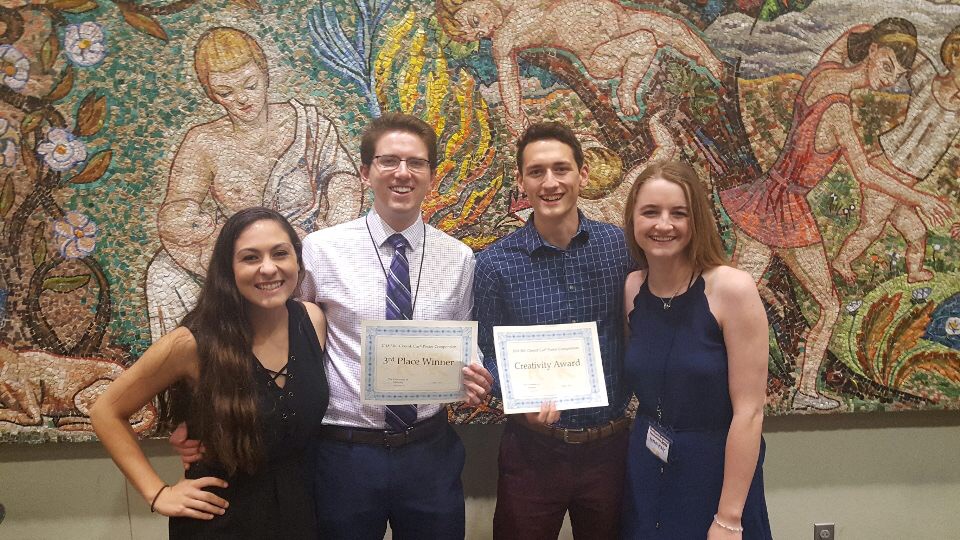 TUSCALOOSA, Ala. – The University of Alabama's Chem-E Car Team received the most creative design award and placed third in the poster competition at a recent conference, marking the best placement in the team's history.
The American Institute of Chemical Engineering Southern Region Conference was held April 6-8, in Baton Rouge, Louisiana. The AIChE student conference included networking opportunities, presentations on cutting edge research and the Chem-E Car Competition.
"When designing plants and making decisions in industry, chemical engineers often have to balance four factors critical to success: engineering design, economics, safety and communication," said Ryan Brightwell, chemical and biological engineering sophomore from Columbia, Missouri, and UA Chem-E Car president and co-captain. "The Chem-E Car competition is a small scale undergraduate competition based around these ideals."
For the competition, teams must design a car that starts and stops as a result of a chemical reaction. The UA team's car, called Chem-E Chimes, is a pressure-operated vehicle that runs on the reaction between potassium carbonate and citric acid. The reaction produces carbon dioxide that is then fed to the engine and powers the car. The amount of carbon dioxide can be varied to achieve different distances.
The UA Chem-E Car team placed third in the first portion of competition, which was a poster contest. The teams were judged on their knowledge of the car, the safety of the car, the quality of their poster and their ability to explain the vehicle to the public. Each team had to score at least 70 percent during this portion to continue competing.
After receiving a qualifying score, the UA team advanced to the next level of competition where they were randomly assigned an amount of water to transport and a distance for the car to travel in a two-minute period.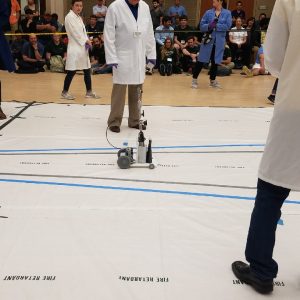 Out of 19 teams, the UA team finished seventh and narrowly missed a chance to compete at the national conference. This year marked the best placement in Alabama Chem-E Car history.
The team also received the 2018 SRC Chem-E Car Creativity Award for the safety of the car, the decisions made in overcoming backpressure issues, and the recognition of the difficulty in designing a pressure-operated system that ran reliably.
Three other Alabama Chem-E Car members and chemical and biological engineering majors participated in this year's competition:
Jeremy Server, sophomore vice president from Evansville, Indiana;
Stephanie Mitchell, senior treasurer from Dearborn, Michigan; and
Kaitlyn Grady, freshman from Elmhurst, Illinois.
Other freshman chemical and biological engineering majors on this year's team were Greg Shank, Hannah Slater and Sydney Kaiser.
"Our team is young and growing – this year was the first year of competition for all involved members," Brightwell said. "Despite being knocked out of national contention, our team is optimistic for the future."