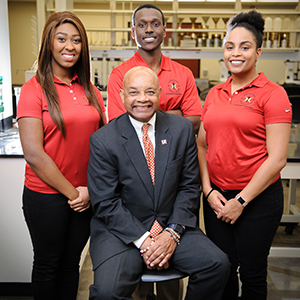 University of Alabama students have a multitude of areas where they can get involved. From service organizations to competition teams, students find their niche at the Capstone by following their passions and their ambitions.
One of those organizations housed in the College of Engineering has helped grow professional, well-rounded individuals on the UA campus for over 30 years.
The National Society for Black Engineers is an organization that seeks to give its members a fulfilling college experience by teaching core values like hard work and service. As the organization's motto says, their goal is to increase culturally responsible engineers.
NSBE motivates its members to a high level of achievement in academics and in the workforce while also being leaders locally. Made up of approximately 150 members, the UA collegiate chapter works hard to meet those goals.
The organization's 2017-2018 president Nivory Gordon III, a mechanical engineering senior from Selma, said they strive to keep a momentum of academic excellence going throughout the school year by offering support to their members.
Conferences, study sessions and career fairs are planned throughout the year to give members as many opportunities as possible to network and learn. Once or twice a month, speakers from different industries are invited to speak to the organization.
NSBE seeks to help its members plan for their careers and life after college. Members are encouraged to apply for internships and interview for co-ops.
"Being in this organization helps students better prepare for the next steps in life and to be aware of their options," Gordon said.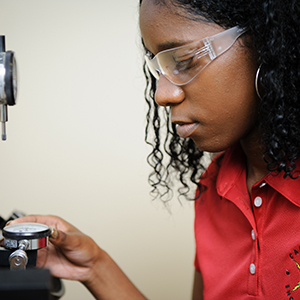 In their senior year, students travel to the NSBE national conference. Gordon said the conference hosts one of the largest career fairs in the country with representatives from graduate schools and major companies in attendance to meet with the students.
In addition to preparing themselves for life, they also strive to impact their community. NSBE members take on outreach projects that champion STEM education in local schools. Through service these students offer tutoring and a junior NSBE chapter to high school students.
"They become role models to these middle and high school students," adviser Gregory Singleton said.
These students want to leave a positive legacy of giving back, and not just working toward self-gain, with hopes that others will follow in their path, he said. The organization's symbol is a torch, which illustrates the members' desire to enact positive change, and two lightning bolts in the shape of an X, which shows the impact of their contributions on society.
"We try to make an impact everywhere we go," Gordon said. "It is a fun and rewarding experience."
NSBE is a national organization, and last summer the UA chapter hosted the Region 3 Leadership Conference. Around 150 chapter leaders from across the southeast convened in Tuscaloosa at the end of July for a collegiate conference aimed to help them learn and grow.
The annual weekend leadership conference brings together NSBE collegiate chapter leaders from Region 3 for a weekend of workshops and networking. Throughout the conference, attendees discussed ways to facilitate chapter growth, learn how to better serve their chapter members and participate in leadership training.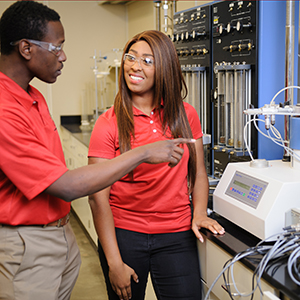 "We get trained on how we can better serve [our members] to take advantage of the full benefits that NSBE as a whole has [to offer]," Gordon said.
The College of Engineering and UA's Graduate School sponsored the closing banquet, which featured Dr. Viola Acoff, the College's associate dean for undergraduate and graduate programs, as the keynote speaker.
Region 3 is comprised of 30 chapters in Alabama, Florida, Georgia, Kentucky, Mississippi, Tennessee, the Caribbean and South America.
The UA group has been advised by Singleton, the director of Engineering Student Services at the College of Engineering, since 1987. He enjoys getting to work with the students and seeing how they work with each other.
"It's a great opportunity to interact with some outstanding students — from entering freshmen all the way to graduation and beyond," Singleton said. "They develop a strong support group for each other. NSBE provides students a cultural identity that reinforces support and encouragement from others with a similar background."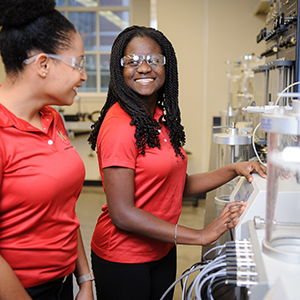 Although the NSBE name may infer it is exclusive to black engineers, Singleton said that is not the case.
"The organization is not designated by ethnicity, gender or major," Singleton said.
Most, but not all, members major in STEM fields and come from a variety of backgrounds.
"We don't discriminate. We have a melting pot of members," Gordon said. "All students are welcome."