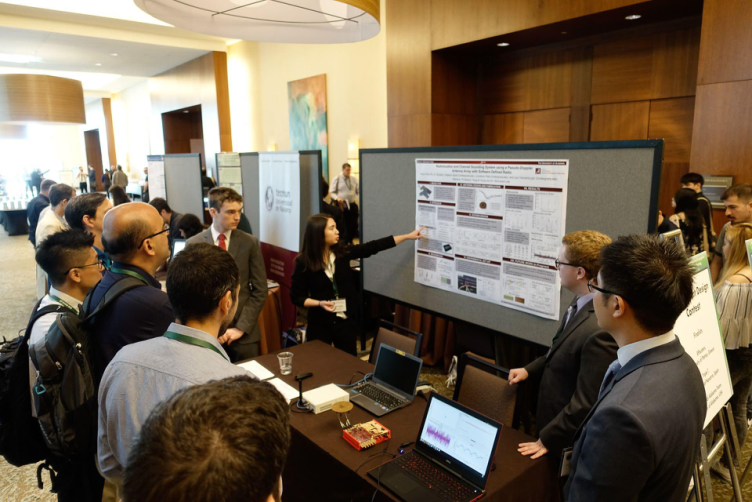 TUSCALOOSA, Ala. – For the second consecutive year, the UA Magnetics and Antenna team placed in the international Student Antenna Design Contest held by the Institute of Electrical and Electronics Engineers Antenna and Propagation Society.
The UA team, made up of four electrical and computer engineering students, placed second in the international contest held July 8-13 in Boston, Massachusetts. The UA team was one of six teams selected as finalists to design an antenna system to sound wireless channels and locate radio signals. Last year, the team came in first place.
"It was very thrilling to place for the second year in a row," said Katelyn Isbell, an undergraduate student on the UA Magnetics and Antenna team from Chesapeake, Virginia. "Our team was very proud to be able to represent The University of Alabama academically at an international contest."
The objective of this year's competition was to create a portable device that can, in real time, locate a hidden radio transmitter at the frequency of a common Wi-Fi router. Each team submits a final report and video, which contains descriptions and pictures of the designed system, testing results and a list of materials.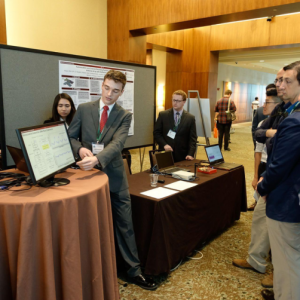 The next step for the UA Magnetics and Antennas team will be to publish their findings and file for a patent. The team will also prepare for the upcoming year where they will present their work and compete at the 2019 IEEE International Symposium on Antennas and Propagation with professors and doctoral students rather than other college teams.
"[I'm] proud of my students," said Dr. Yang-Ki Hong, E.A. Larry Drummond Endowed Chair of Computer Engineering and departmental graduate program director. "They brought our antenna research activities to the high level of worldwide antenna research."
The UA team was composed of Hoyun Won, a graduate student from Incheon, South Korea; Leo Vanderburgh, an undergraduate student from Dayton, Ohio; and Jonathan Platt an undergraduate student from Lumberton, New Jersey.