From robotics to radar engineering and everything in between, female engineering professors at UA are leaving their mark on the College and the entire engineering industry through their groundbreaking research as well as their efforts to encourage more women to pursue STEM careers.
For Dr. Sevgi Gurbuz, electrical and computer engineering assistant professor at UA, engineering runs in the family. With two mechanical engineers as parents, Gurbuz grew up surrounded by engineering and a successful female role model to emulate.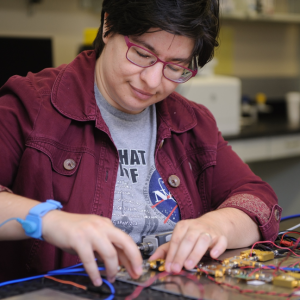 "I think my biggest mentor was my mom. She was born and raised in Turkey and at that time it was extremely rare for women to go into any kind of STEM field," Gurbuz said. "I never looked beyond her because I spent my whole life trying to be as good as she was."
After receiving her master's degree, Gurbuz worked with the United States Air Force, which is how she became involved in her current area of research — radar engineering.
Gurbuz's research is in radar remote sensing and human gait recognition within the health field. Although radar originated in military applications, recent advances in hardware and computing have made civilian uses possible. Gurbuz aims at leveraging her experience to develop technologies that will improve quality of life through smart environments that exploit radar sensing.
"After I got out of the service I started looking at civilian applications," Gurbuz said. "The particular applications I'm looking in are remote sensing, just as a general area, as well as indoor radar as it applies to human computer interfaces, remote health, smart environments and things like that. I do a lot of work in human gait recognition, which led me into machine learning. There's a lot of different aspects to the problem."
One application she is working on is remote detection of a person's physical health, like seizures or heart rate, without having them wear any kind of wires or devices. She said many disorders, like Parkinson's or cerebral palsy, are reflected in a person's gait and could eventually be detectable by radar. If this is developed, it could reassure family who live far away and could give doctors information without a doctor's visit.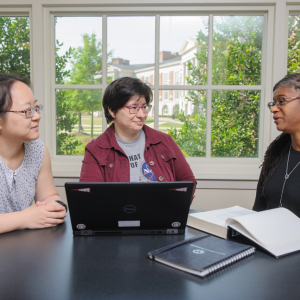 "I'm trying to interface with people at the University Medical Center to see how far we can push radar in terms of getting more information to doctors," she said. "If we can put something up in someone's house for example, which is relatively cheap, then this would be a continuous source of data and it could lower healthcare costs."
In addition to her research, Gurbuz is working to bridge the gap for women in engineering and for her, that idea starts within her own family.
"I was in a family where I didn't really have parents who thought that it mattered that I was a girl or not. They taught me to believe I could accomplish anything – regardless," Gurbuz said. "I have two daughters right now and one of them is really sensitive to the way people view girls, and I have had to make a distinct effort to highlight women's accomplishments so she doesn't feel like she is not able to do something because she is a girl."
Gurbuz is teaching her children from a young age that gender doesn't decide your path in life.
"I don't really think that I'm a typical mother, and I didn't have a typical mother," Gurbuz said. "Right now, I'm just trying to basically stay out of their way and not letting anyone tell them that they can't do something. I think that's more important than specifically trying to train them to be an engineer."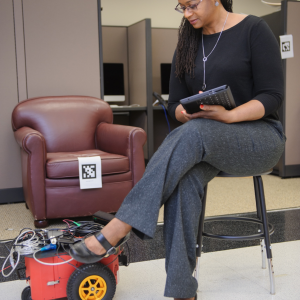 UA computer science associate professor, Dr. Monica Anderson, had a different experience in school as a female in computer science.
"For me to have been able to take a computer science course in the 80s was almost unheard of," Anderson said. "Even now there are very few female faculty in engineering disciplines. The likelihood of someone seeing a female, or even an African American professor, in an undergrad CS program is pretty low."
Anderson said the number of women pursuing degrees in computer science is not growing at a rate she would like. She is working to encourage female participation in computer science fields to help lessen the gender gap. One way she is doing that is by creating more mentors for female students at the undergraduate level.
"Studies have shown that when women don't do well in science, unfortunately, sometimes what we do is we blame ourselves," Anderson said. "Men tend to, in the same position, decide that external factors are the reason why they're not doing well. That difference can decide whether you persist or don't persist. But in fact, the performance, in terms of grades, of women who don't persist in computer science are the same as the men. We have the same performance. We just persist at a lower rate…It's not about ability. It's not about talent. It's about some of these other extrinsic things."
When these female students are faced with the decision to continue their education in computer science, her mission is to help them envision success in their academic careers and to let them know they are capable. She is involved in multiple national organizations, including the Institute for African- American Mentoring in Computer Science and Distributed Research Experiences for Undergraduates, that have the goal of mentoring underrepresented minority groups within the computing fields and encouraging students to pursue graduate degrees.
"I'm much more focused on creating more mentors, making it so that women and underrepresented minorities see more people who look like them early in their program when it matters," Anderson said."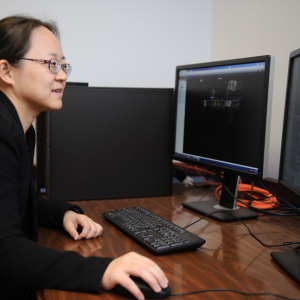 Dr. Zheng O'Neill, UA mechanical engineering associate professor, focuses on helping female faculty across all disciplines network and collaborate at an international level.
O'Neill is a co-organizer for the 2018 International Workshop on Connecting Women Faculty in Sustainable Building Research in Dalian, China. This workshop, sponsored by the U.S. National Science Foundation, brings together female faculty from the U.S., Europe and Asia. They are given the opportunity to network, learn ways to address the challenges that affect a woman's successes in the engineering field, and explore future research opportunities regarding sustainable buildings.
"Women play important roles in this area," O'Neill said. "So, we thought we could have an event to invite the key people in academia and have some kind of discussion about it."
O'Neill earned her doctorate in mechanical engineering at Oklahoma State University. She got her start in engineering in China, where she received her bachelor's degree in architectural engineering, mechanical option, and a master's in mechanical engineering. She was one of 15 women in her undergraduate engineering program, which was made up of 90 total students.
"You can see an increasing number of girls doing engineering," O'Neill said. "But generally speaking, it is still a male-dominated area."
Gurbuz, Anderson and O'Neill are doing their part to help increase the number of women pursuing degrees in the STEM fields by encouraging girls as children, mentoring women as students, and supporting each other as professionals, as well as being leaders and innovators in the field of engineering.