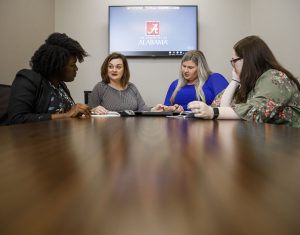 Students attend college with the ultimate goal of finding a job after graduation. In order to achieve this goal, they need both a degree and experience, which is where the ACIPCO Engineering Career Development Center becomes an asset. The career development center exists with the main purpose of providing students the tools they need to be successful after graduation.
In January 2018, a merger was announced between The University of Alabama's Career Center and the Cooperative Education and Professional Practice Program. The unification positions these programs to both be part of UA's Division of Student Life and to create a one-stop shop for students seeking assistance at any stage of their career development.
"Our audience is all the same," said Amy Ratliff, director of the ACIPCO Engineering Career Development Center. "We serve engineering students and employers that are interested in recruiting engineering students for various opportunities. There is a common goal."
The merger between the Career Center and Co-op was announced after the plans for the new H.M. Comer Hall were drawn. To accommodate the union, a wall was removed from the building's blueprint to prioritize location convenience for students and faculty, which created a larger space for the newly formed center to be housed. The center was made possible by a donation from American Cast Iron Pipe Company.
The ACIPCO Engineering Career Development Center is now located on the second floor of the newly renovated H.M. Comer Hall across from the Brasfield & Gorrie Advising Center. The move took place in August 2018 when the building renovations were complete. The new location gives students an easy way to pair advising and academics with their future career plans.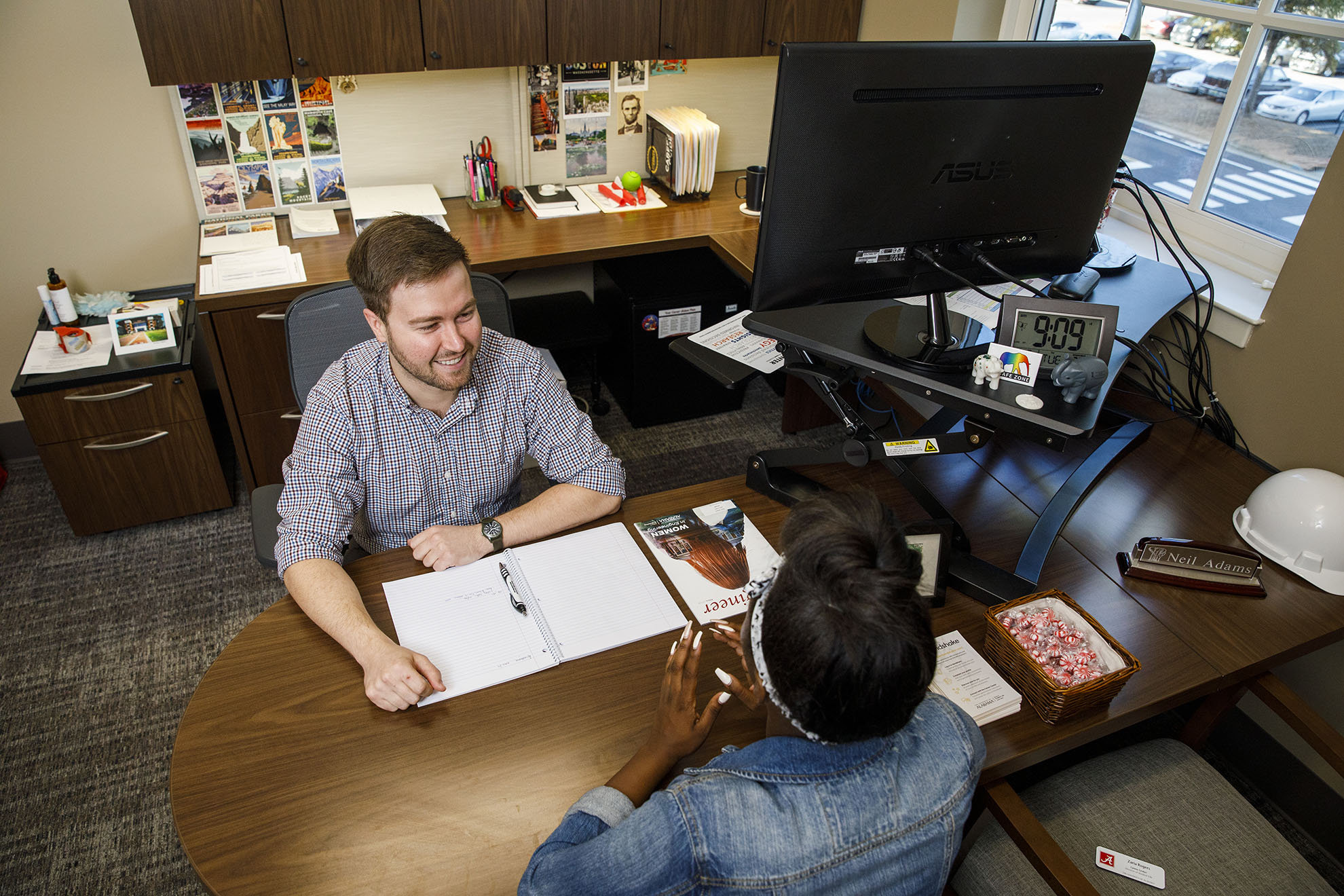 "It's all a perfect partnership," Ratliff said. "You're here to earn your degree. To earn your degree, you must work with advising to ensure you acquire the classes you need to graduate and get the job you want. You also need experience while you're in school and that connects back in to [the ACIPCO Engineering Career Development Center] as well."
Whether students are looking for a co-op, an internship or a full-time position, the new career development center offers a variety of resources for guidance at any level of their professional career. These resources include assistance with interviews, networking skills, resume reviews and personality assessments to determine a career path that is a good fit.
To further benefit students with their future career paths, the career development center features interview rooms with Skype capabilities and two team rooms, the Dynetics Team Room and the Eastman Chemical Company Team Room. These rooms are available for use by staff and students on a daily basis.
For students interested in participating in co-op, Ratliff suggests starting the process in their freshman or sophomore year. Each co-op requires a three-semester commitment to the program.
"[When it comes to co-op] be open minded," Ratliff said. "The biggest lesson that I have learned over the years is that students that come in with an open mind are often pleasantly surprised because they can get offers from employers that they thought they weren't interested in, and it can turn out to be the best thing."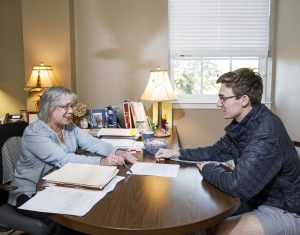 About 1,200 UA students are enrolled in all stages of the co-op program at one time. Those stages consist of students applying, currently enrolled or those who have already completed their co-op work and are finishing their school requirements.
On the employer side of this process, there are about 65-95 employers who participate each year with a full database of 300-400 companies fluctuating in participation every recruiting season. The employers can benefit from this process as much as the students. Companies have the chance to teach young engineers and to provide mentorship opportunities within their own workplace to promote professional development.
"Employers have the opportunity to mentor students to some extent and to cultivate the corporate environment within a potential employee," Ratliff said. "They have an opportunity to market themselves on campus, to build their future employment and interest in their field, and they also have the opportunity to give back to the future society and future generations."