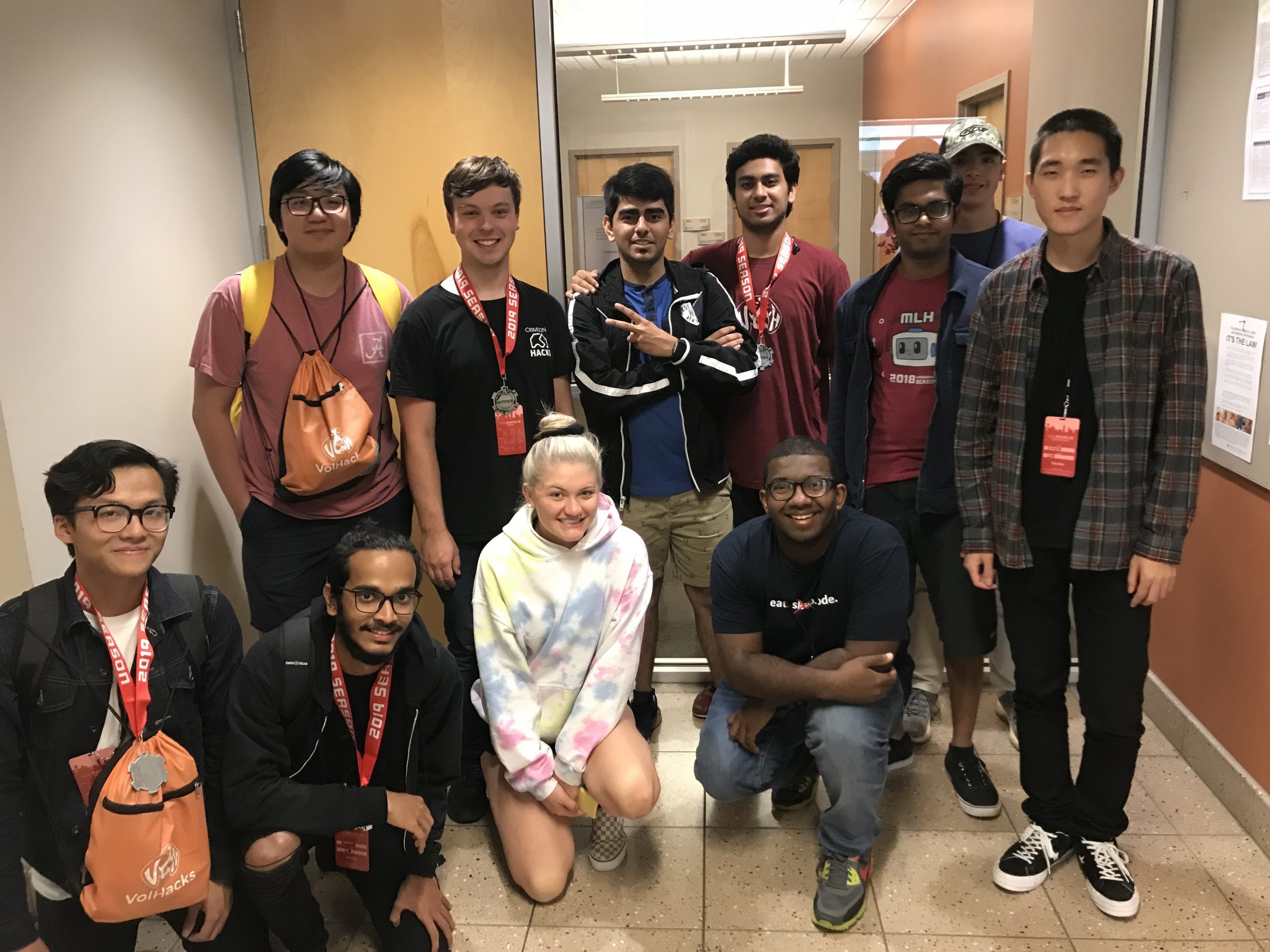 Several UA College of Engineering students participated in a hacking competition at the University of Tennessee called VolHacks.
Several University of Alabama students competed in two Tennessee-based collegiate hacking competitions last fall and won top prizes.
VolHacks 2018 was held in Knoxville, Tennessee, last September. This 36-hour annual hacking competition involved students from all over the country competing and using programming and design skills to create software projects.
Mayank Agarwal, a computer science major from Surat, India, won first place overall with his program "Qlink Music," a music sharing app that allows people to quickly link to music and share it with friends regardless of what app they use to listen to music. In addition to first place, Agarwal also received two of the competition's sponsored awards for Best Mobile App and Best Use of Google Cloud Platform.
A three-person team of computer science majors, Amber Gupta, from New Delhi, India; Thien Sn Duong Do, from Saigon, Vietnam; and David McCoy, from Hendersonville, Tennessee, placed second with their creation of "Diff Pic." Their program is a web browser tool that compares images and shows the difference between versions of an image over time.
The Best Duo Hack award was given to two UA students, Kayla Hamilton, a computer science major from Howell, Michigan, and Mason McVicker, an electrical engineering major with a computer engineering option from Aurora, Colorado. Their program "Bama-Food-Trucks" allows students to track the food trucks on UA's campus throughout the day.
VandyHacks 2018 was held in Nashville, Tennessee, last November.
A student team called Seismic Data, consisting of computer science major Ben Gitter, civil engineering major Patrick Murray, computer science major Genevieve Minias, computer science and math major Nehal Vora and Belmont University audio engineering major James Bertrand, won Best Overall and Built for Business for their project that worked as a video surveillance alternative.