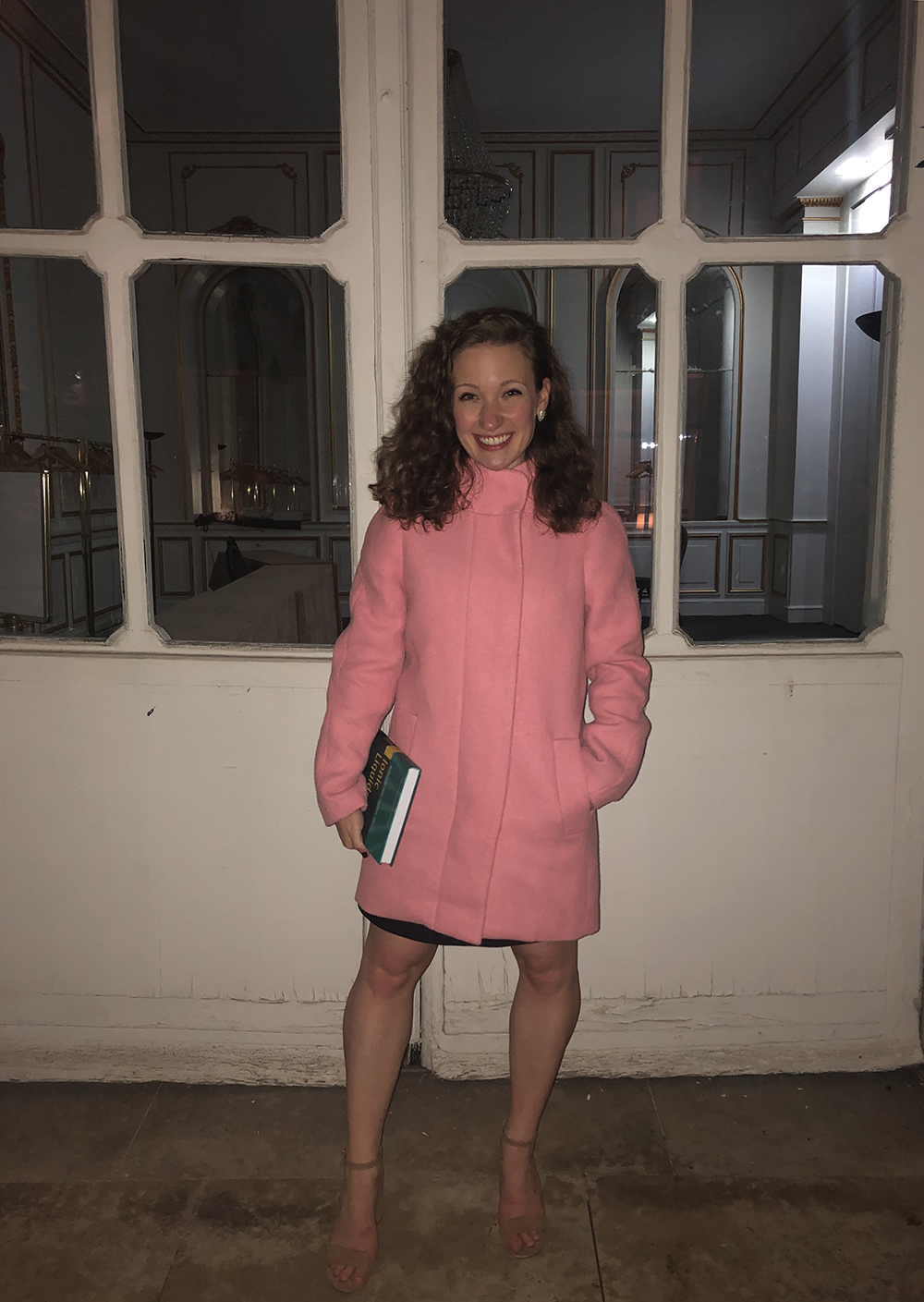 O'Harra attended the IL-MAT V conference in Paris and received an award for her presentation.
A University of Alabama engineering student's research presentation was awarded a top honor at a recent international conference.
Kathryn O'Harra, a chemical engineering doctoral candidate, was awarded first place for her oral research presentation at the 5th International Conference on Ionic Liquid-Based Materials, or IL-MAT V. This conference, which was hosted in Paris, took place Nov. 4-8, 2019.
O'Harra gave an oral presentation about her doctoral research on the development, design, synthesis and application of high-performance ionic polymers and composites for gas separation membranes and 3D printing. She said the research is environmentally geared and seeks to combat industrial emissions through more energy efficient separation processes.
"I discussed the concept and motivation of the research project, and talked a little bit about how we're rethinking the design of materials and utilizing established chemistry to achieve materials which suit our goals," O'Harra said.
She conducts her research with Dr. Jason E. Bara, an associate professor of chemical and biological engineering. O'Harra has been working with Bara since late in her time as an undergraduate student, while completing bachelor's degrees in chemical and biological engineering and dance performance.
"It's easy to mentor a student like Katie. She is outstanding in all aspects of research – from the design and planning and experiments to writing journal articles and presenting at conferences," Bara said. "She's one of the best students we've ever had in [chemical and biological engineering]."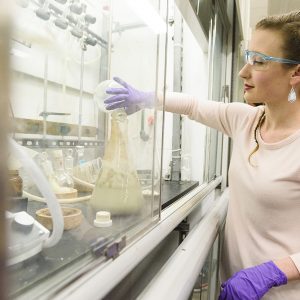 At the IL-MAT Conference, O'Harra was able to present the research to and interact with international colleagues, as well as gain connections to form new collaborations. Through the first-place award for her oral presentation, O'Harra represented herself, her research colleagues and the College of Engineering at UA.
"It was humbling to receive an award that recognized my work as significant at a conference where there was a lot of great work presented," O'Harra said. "It was really encouraging, both as a researcher and as a graduate student."
O'Harra was also recently selected to present her research at the American Chemical Society 2020 Excellence in Graduate Polymer Research Symposium, which will take place in March 2020 at the ACS National Meeting and is expected to draw over 10,000 attendees.
"For [O'Harra] to be recognized in that way is a big deal," Bara said. "She's doing just as much good for our [chemical and biological engineering] department, in our reputation and rank, as we're helping her."
For her, representing UA and the College of Engineering at the national and international levels through these awards and at these conferences is very exciting.
"I [am] proud to represent the University of Alabama," O'Harra said. "I've done all my degrees here, so I love to share about the work I've had the opportunity to do and demonstrate the strength of the College of Engineering."