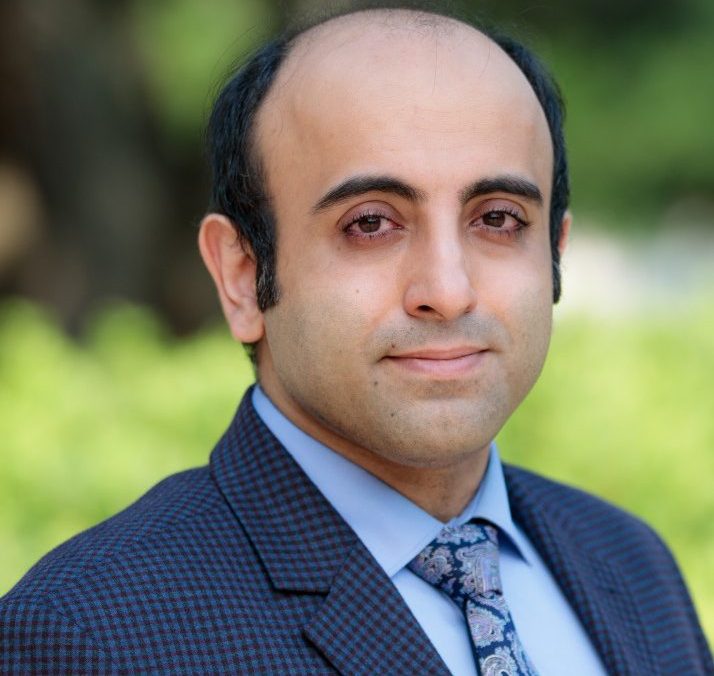 Earlier this year, The University of Alabama's College of Engineering welcomed Dr. Kasra Momeni as an associate professor in the department of mechanical engineering.
Momeni's research revolves around mechanics and material science. He designs materials and focuses on the interaction between experiment and theory. Momeni runs a lab where post-doctorate researchers, undergraduate and doctoral students work on numerical and scaled models.
"Our work paves the way for the synthesis of the design of materials, which revolutionizes the current material design methods. It expedites new material discovery and synthesis by at least a factor of two at half the current costs," Momeni said.
Momeni was one of four recent recipients of the National Science Foundation's CAREER award at UA. This national award is given to early-career researchers in science and engineering, based on their significant research and teaching merits.
"This is a very prestigious and competitive award, and I am very honored to be able to receive it. However, I should acknowledge the help of all my mentors and teachers throughout my education and academic journey. I also should thank my students, whom their hard work established the foundation for a winning proposal," Momeni said.
Momeni completed his doctorate in aerospace engineering in 2015 from Iowa State University and was a postdoc in the Material Research Institute at Pennsylvania State University. Prior to joining UA, he was an assistant professor at Louisiana Tech University.
"I liked the collaborative environment at UA and the state of the art research facilities that perform cutting-edge research. The fine quality of UA students is one of its strong points," Momeni said. "Having an overarching strategy and a clear plan for achieving the proposed goals makes UA an outstanding academic institution."
Momeni has over $2 million in funding from the National Science Foundation, the U.S. Department of Energy and NASA.