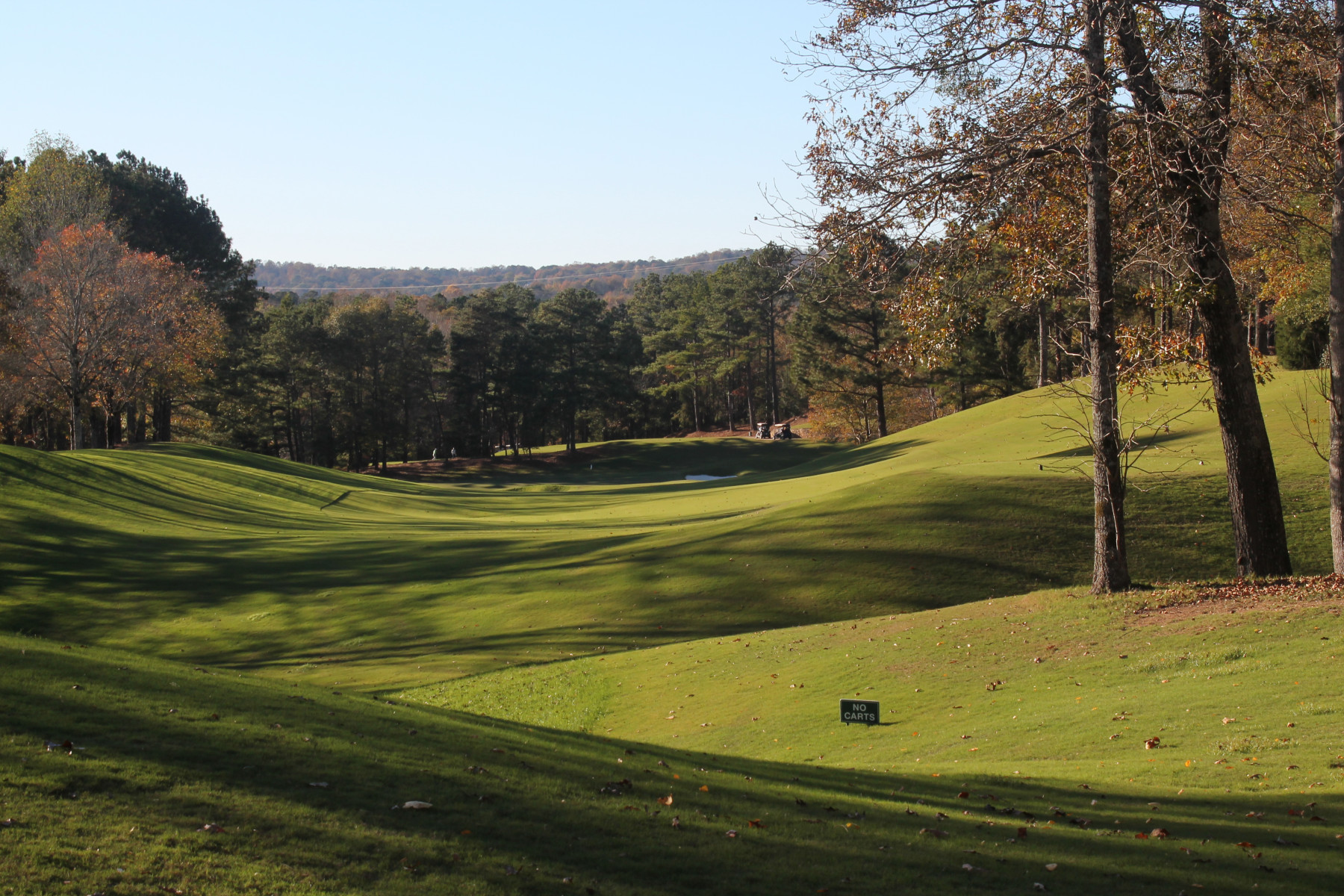 The 20th Annual Capstone Engineering Society Golf Tournament was held Nov. 16, 2020, at Old Overton Country Club in Vestavia Hills, Alabama.
Thanks to the generous contributions from sponsors, supporters and teams, $41,190 was raised for the Capstone Engineering Society Scholarship Fund. Since 2001, the CES Golf Tournament has raised more than $694,000.
"As we all know, this year has been challenging in many ways," said Liz Moore, CES manager. "Facing two date changes and various obstacles, our sponsors and players demonstrated unwavering commitment to increasing the Capstone Engineering Society Endowed Scholarship Fund."
A total of 112 players on 29 teams participated in this year's tournament, and 27 sponsors contributed to the drinks, putting contest, each hole and three tournament levels to make the event a success.
A virtual silent auction and merchandise sale were added to the tournament this year. Both were a huge success bringing in $7,763 of the total raised.
Paul Lammers was the tournament chair, and David Williams served as co-chair. Members of the CES golf committee were Tim Patton, Tony McLain, Al Faulkner, Gaston Large, Milton Davis, Drew Bullard and Greg Floyd.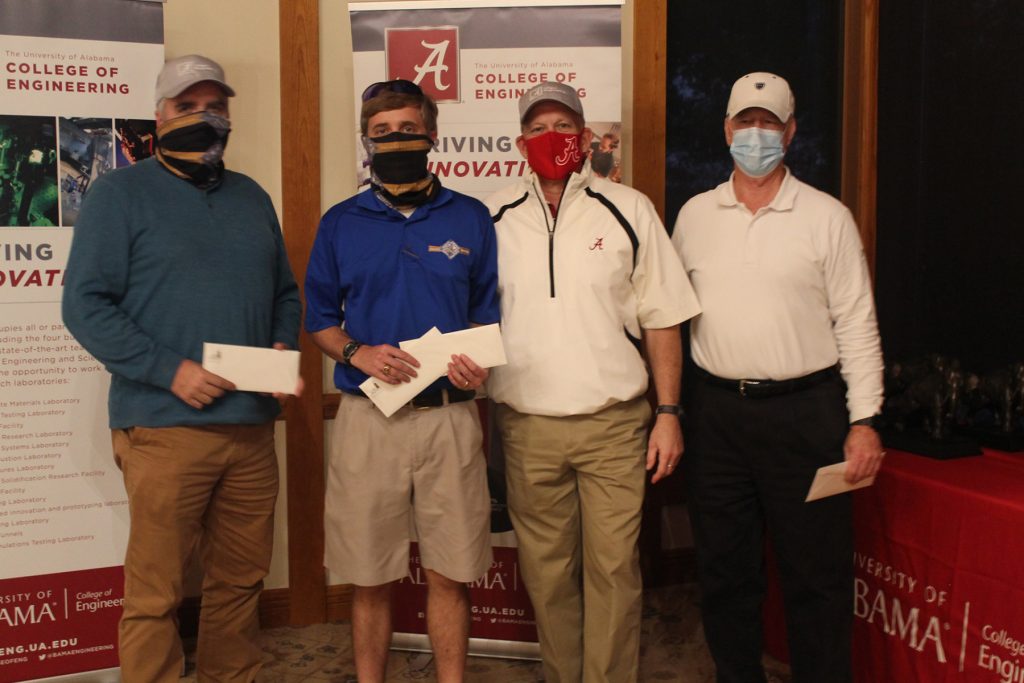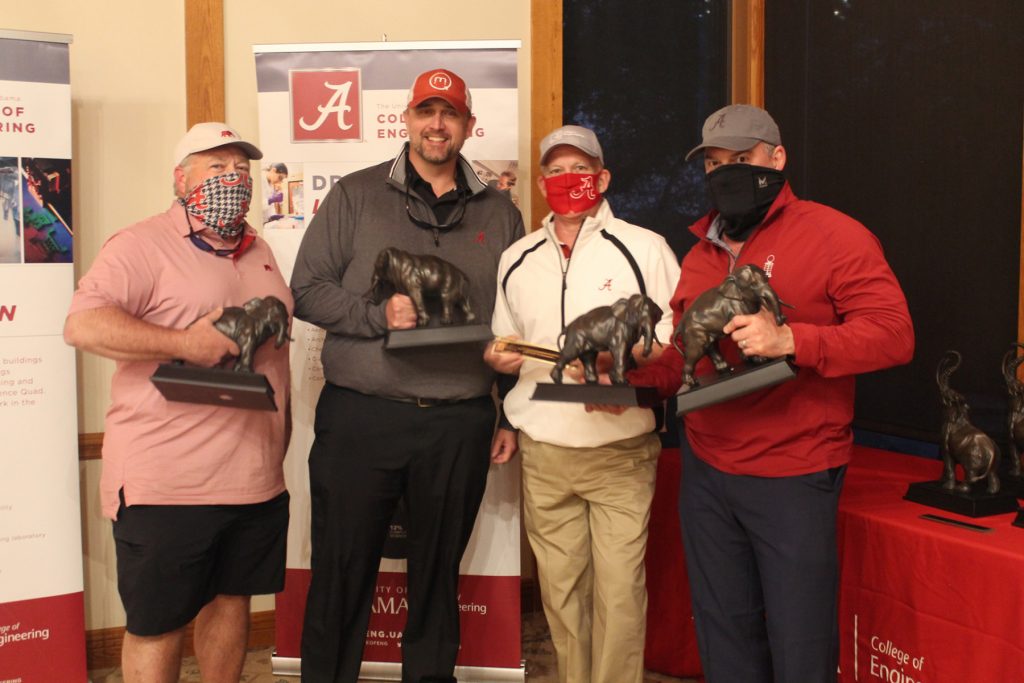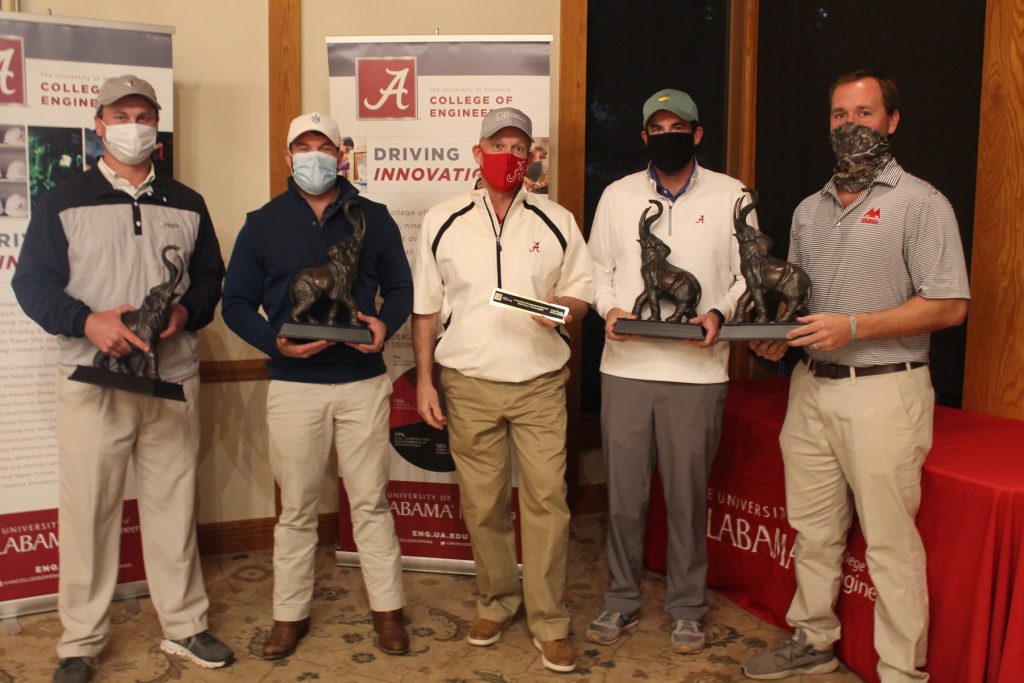 LONGEST DRIVE: Owen Moore – Schoel Engineering
CLOSEST TO THE PIN: Stan Adams – ICS Cyber
PUTTING CONTEST WINNER: Mike Hays – Vulcan Painters