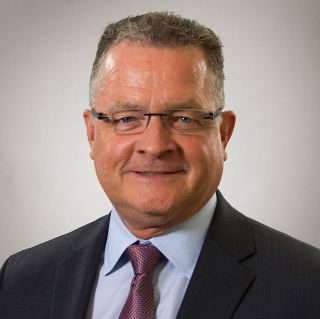 Huntsville, Alabama, is known as the Rocket City, but that wouldn't be possible without all the engineers who have flocked to the area as the industry has exploded over the past 60 years.
Science and technology jobs are continuing to expand to this day and The University of Alabama's proximity to Huntsville is appealing to students looking to start their careers at a number of businesses located in the city.
Founded in 1974, Dynetics' is just one company based in Huntsville that has hit exponential growth each year it's been open. The defense contracting company has established locations across the country and currently employs 118 UA graduates as well as part-time student interns.
"Huntsville has seen consistent growth over the past few years, and Dynetics is proud to be part of that growth," said Dave King, Dynetics group president. "The rest of the country has finally started to see the goldmine we have in our own backyard, and it's exciting to see the community we love so dearly expanding with brilliant, talented minds."
Herschel Matheny, one of Dynetics' two founders, is a 1957 UA industrial engineering graduate. He said UA's rich history and advanced facilities attracted him to attend. While at UA, he chose to take elective classes in computers, which really helped prepare him for the future.
"As it turned out, I was fortunate in that computers drive the industry today," Matheny said.
He moved to Huntsville a couple years after graduating to work with friends at Brown Engineering in the 1960s. The space race was at the forefront of all their minds. "President John F. Kennedy challenged us all to get to the moon by 1969, which we did. Kennedy rode in a convertible right by where we were standing in front of headquarters after issuing that challenge," Matheny said. He credits former Brown president Milton Cummings with really growing the Huntsville area. At the end of the 1960s, Brown was sold to Teledyne.
In 1974, Matheny said he started Dynetics with Steve Gilbert, $50,000 cash, a secretary and a lot of energy. They focused on building a technical base by hiring impressive college graduates, training them and paying for them to obtain advanced degrees. After 15 years, the duo decided to retire and sold the company to their employees.
"I decided that we should let employees who helped in successful operation also share the gain. We developed an ESOP [employee stock ownership plan] and sold it to the plan. We must have made a good choice. Look at the result, $50,000 to $1.65 billion. Quite a return on investment," Matheny said.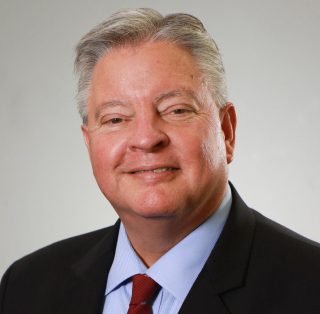 Another UA alum at Dynetics is Ronnie Chronister, senior vice president of weapons technology and manufacturing. He earned a civil engineering bachelor's degree in 1982. While at UA, he said he learned about the importance of teamwork and how to be flexible when circumstances change.
"I found that the more I engaged with others, the more I learned, and that working as a team resulted in better solutions than doing so individually," Chronister said. "I learned to adjust and to work my way through it."
While at UA, Chronister said he formed real bonds with peers and faculty like Dr. Don McLean. Chronister vividly remembers how the professor dressed, the pipe he smoked and the way McLean pushed him academically to do his best throughout his years at the Capstone.
"He saw something in me that I didn't see in myself and inspired me to be better," Chronister said. Today, he is delighted to see young UA graduates accept jobs at Dynetics. Over the years, Chronister has seen the work Dean Chuck Karr has put into the College to graduate engineers who are prepared for the workforce, which he said has led to more UA graduates being offered jobs.
"We have also developed long-lasting partnerships that utilize these graduates to work on some of our nation's most critical programs. They are definitely making a difference and that is fun to watch," Chronister said.