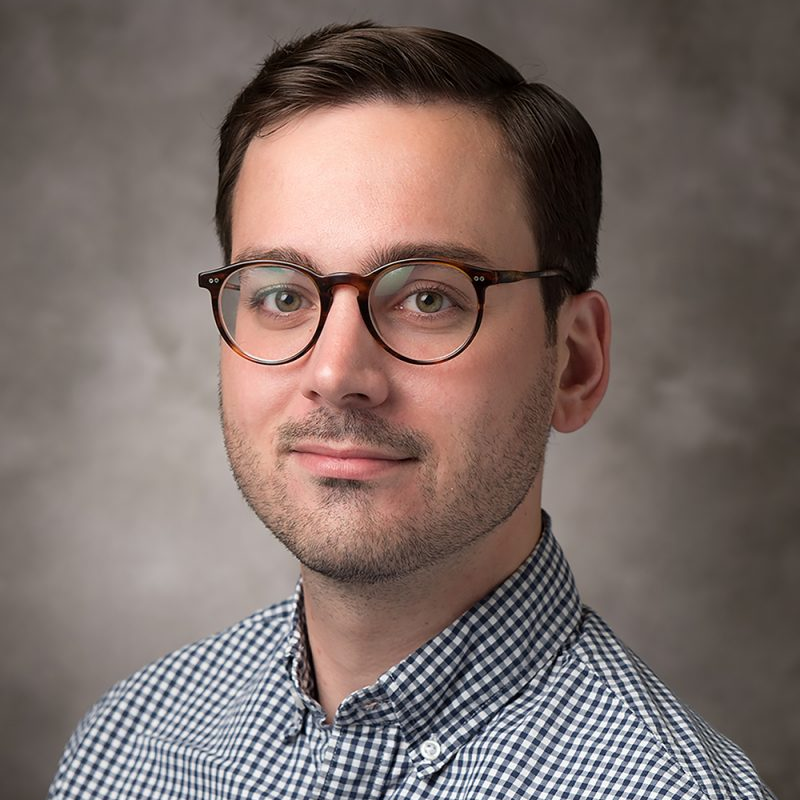 TUSCALOOSA, AL – University of Alabama Mechanical Engineering professor Dr. Matthew Kasemer recently received a National Science Foundation (NSF) Faculty Early Career Development (CAREER) award, the NSF's most prestigious award for early-career faculty.
The NSF grants the CAREER award in support of faculty who have the potential to serve as academic role models in research and education. It is a highly competitive award which grants funding to the winner for a full five years to support and fund research and education in science and engineering disciplines. Dr. Kasemer's award, granted through the NSF Division of Materials Research, totals over $520,000.
Dr. Kasemer is looking forward to utilizing the funds to support the research that he and his team are leading in the Advanced Computational Materials Engineering Laboratory (ACME Lab). ACME Lab is a research laboratory in the Department of Mechanical Engineering that focuses on modeling the deformation of metallic materials. With the CAREER award, Dr. Kasemer will research the complex microscopic mechanical behavior of high-strength metals using state-of-the-art experimental and computational techniques.
"By understanding the microscopic behavior of metals, we can shed light on the underlying phenomena that dictate how these materials behave in machines like aircraft and automobiles," Kasemer said.
This work promises to help counter the growing challenges facing modern design engineers, who must make lighter vehicles to reduce fuel consumption and emissions while maintaining safety. Engineers need tools to better predict how materials deform in order to meet these goals. Research performed under this CAREER award will lead to open-source software capable of predicting when machine components will fail, and instructional workshops will be held to instruct users on software usage.
"We are creating computational software for modeling the deformation of materials, and we will be hosting workshops for the next five years on how to both understand the theory behind our software, as well as operationally use the software," Kasemer said.
Dr. Kasemer says that as a part of his workshops he wants to target various tiers of researchers, including undergraduates, graduate students, and early and mid-career faculty. The goal of these workshops goes beyond just learning about the software but also to offer a chance to create a diverse community of like-minded researchers within the engineering field.
"We hope that by hosting these workshops, we facilitate research collaborations and research innovations by getting users to work together, use this code, and think of novel uses for the code," Kasemer said.
These workshops are currently in the planning phase, but Dr. Kasemer intends to launch the first workshop next year for the summer of 2023. It will be offered virtually and in-person at UA. Having the workshops in the summer allows undergraduate and graduate students to attend.
"We want undergraduate students to get experience with these cutting-edge tools," Kasemer said. "Hopefully they [the workshops] serve as a pipeline that steers students toward potential graduate-level research and pursuing a Ph.D."
Dr. Kasemer plans on inviting researchers from international and national universities but is making sure to provide opportunities for researchers from across the state of Alabama. He is hoping that interest among other statewide universities with engineering programs, such as the University of Alabama at Birmingham, Auburn University, and Tuskegee University, will encourage state-wide collaboration efforts.
Dr. Kasemer is also pursuing Research Experience for Undergraduates (REU) funding through the NSF to further expand his outreach for the workshops. If granted, REU funding will help fund undergraduate research. By having the students stay on campus, Dr. Kasemer would enable them to have more time gaining invaluable hands-on experience working with graduate students and partaking in high-level research.
"Specifically, we are pursuing further funding to attract students from Historically Black Colleges and Universities (HBCUs) such that we can have a pipeline to get historically underrepresented students on campus to gain research experience," Kasemer said.
While the workshops are geared more towards students with a mechanical or materials engineering background, Dr. Kasemer says that ACME Lab's research has "a lot of room to have other STEM majors" to be involved.
If you are interested in Dr. Kasemer's research, you may contact him via https://acmelab.ua.edu/contact.html.