Dr. Viola Acoff, College of Engineering associate dean for undergraduate and graduate programs, has been selected as the recipient of the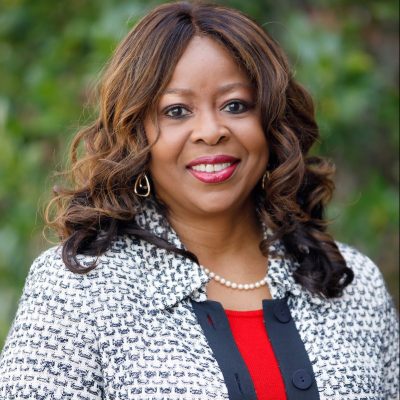 2023 Distinguished Lectureship in Materials and Society.
The lectureship, sponsored jointly by ASM International and The Minerals, Metals & Materials Society (TMS), "recognizes an individual experienced in a policy-making role in the field of materials engineering for [the] nation and its industries — an eminent individual who has an overview of technology and society in which technology and society are affected by development in materials science and engineering."
Established in 1971, the lectureship has honored more than 50 industry leaders in the fields of materials science and engineering. Recipients of the award must be associated with government, industry, research or educational sectors.
According to the lectureship's selection committee, Acoff was chosen "For leading TMS and ASM's advocacy for racial justice for African Americans in U.S. legislative offices [and] for her exceptional technical achievements and impact on broadening participation in [materials science and engineering]."
"I was truly honored when I learned that my colleagues from two professional societies had nominated me for this award," Acoff said. "After being named the recipient for this award, I consider it a privilege to be recognized in this manner and to join the ranks of such accomplished individuals who make up the list of prior recipients of this award."
Acoff will deliver the lecture at ASM International's annual event, IMAT23, in Detroit, Michigan, in October 2023. Additionally, a written presentation of her lecture will be published in "Metallurgical and Materials Transactions," a joint scientific journal of ASM International and TMS.
To learn more about the lectureship, click here.