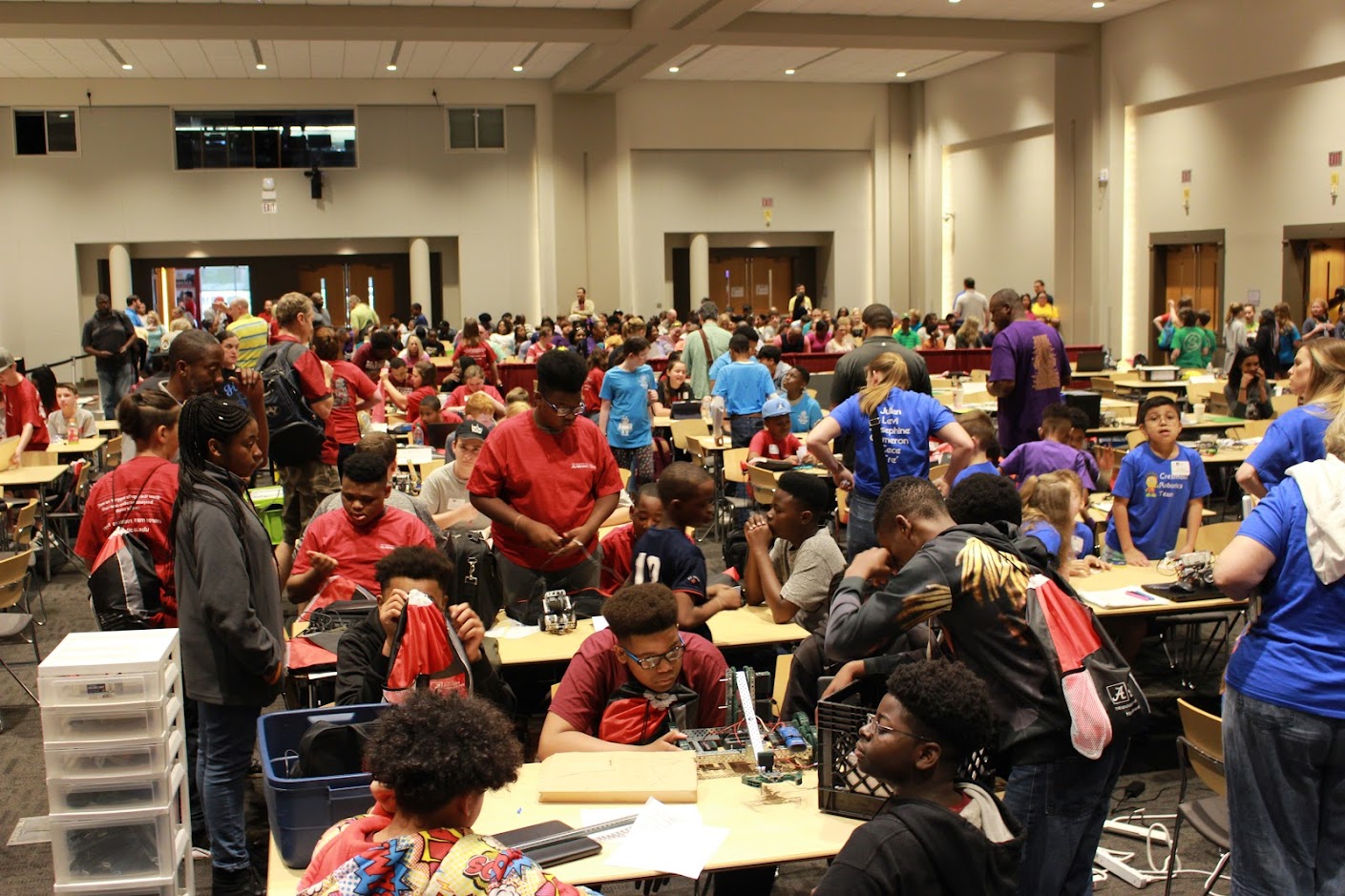 TUSCALOOSA, Ala. — The University of Alabama College of Engineering will host K-12 students from across the state at the Alabama Robotics Competition this Saturday, April 1.
The event, hosted by the UA department of computer science, is designed to introduce students to the computer science discipline and basic programming skills through interactive challenges. This year's competition theme is centered around the Walt Disney Pictures film "Cars" and will require participants to program their robots to operate autonomously.
"Students will pretend that their robot is the character Lightning McQueen from the movie and program it to navigate autonomously through a series of obstacles," said Dr. Jeff Gray, UA professor of computer science and director of the competition. "Our overarching goal of the competition is to provide students with a fun yet challenging outlet for displaying their programming skills and knowledge."
Check-in for the event begins at 9:30 a.m. at Sellers Auditorium in the Bryant Conference Center and the competition rounds begin at noon. Spectators at the event will be able to watch students compete via live footage projected on a screen in the contest area. Dr. Dan Preston, a UA alumnus and current assistant professor at Rice University, will deliver the keynote presentation entitled "Interdisciplinarity and Creativity in Robotics" and speak with participants about his research work with nontraditional robots.
Since its origination in 2011, the competition has grown substantially. This year's event is expected to have more than 300 students as well as 300 teachers, volunteers and family members in attendance. This will be the first year the competition has taken place since 2019, due to a prolonged break resulting from the COVID-19 pandemic.
According to Gray, the department of computer science is eager to begin offering the event once again in order to continue building vital relationships with students and schools within the state and introducing them to the possibilities within the field of computer science. "There are thousands of high-demand jobs currently available in the computer science field and we want to get students excited about these opportunities early in their academic career," Gray said.
The competition is split into three divisions, elementary, middle and high school. First, second, third place and an honorable mention will be awarded in each division. More than $2500 in prizes will be awarded to winners. Corporate sponsors for the event include AM/NS Calvert, Firia Labs and ZyBooks.
More information about the competition, and results after the contest, can be found at http://outreach.cs.ua.edu/robotics-contest/.