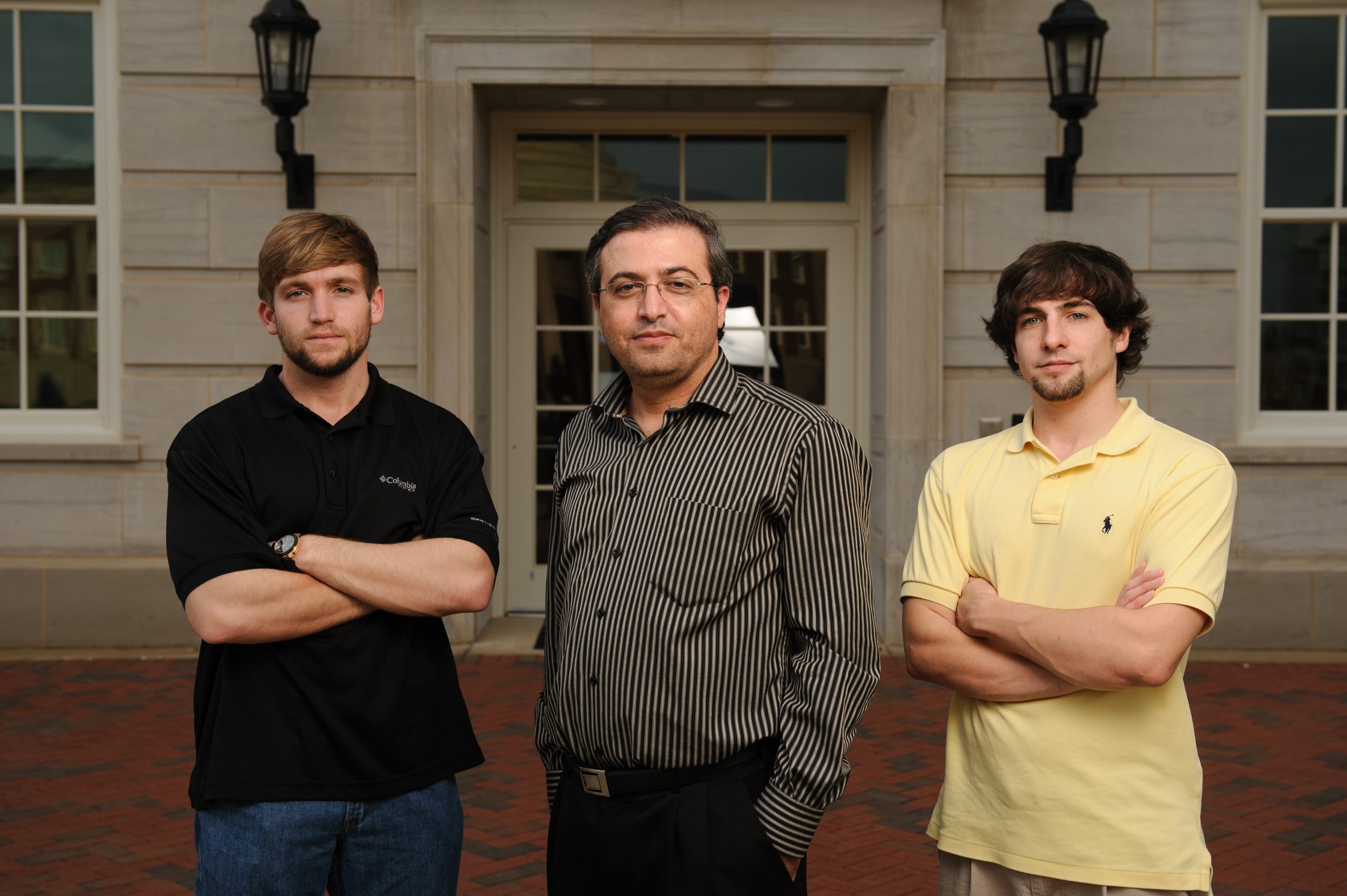 From left to right, Will Sanders, Dr. Jaber Abu Qahouq and Sloan McCrary are part of e-Electricity, a start-up company formed from Dr. Abu Qahouq's research into wireless technology.
A University of Alabama start-up company developing technology to charge cell phones and other portable devices wirelessly was selected to pitch to potential investors in a unique competition during the annual South by Southwest Conference in Austin, Texas.
The firm, e-Electricity,  was selected by Life360, a mobile app development company, for the Austin 2014 Sweepstakes. Up to 10 companies pitched venture capitalists for 15 minutes in the backseat of a BMW i3, a new electric vehicle from the German automaker. The finalists were selected from Tweets sent to the company and the BMWi U.S. Twitter account from start-up firms.
The UA start-up firm will made pitched the potential investor March 8  in Austin in hopes to secure funding to further develop the patent-pending technology.
e-Electricity is developing wireless harvesting, allowing mobile devices to recharge wirelessly from radio waves, eliminating the need for an electrical outlet. The UA Office for Technology Transfer spun e-Electricity off technology developed by Dr. Jaber Abu-Qahouq, UA assistant professor of electrical and computer engineering. He is a consultant with the company that is led by Sloan McCrary, a UA student getting a master of business administration student from Alpharetta, Ga., and Will Sanders, a UA senior marketing major from Mobile, Ala.
e-Electricity was a winner in the Alabama Launchpad Start-Up Competition in fall 2013 sponsored by the Economic Development Partnership of Alabama.