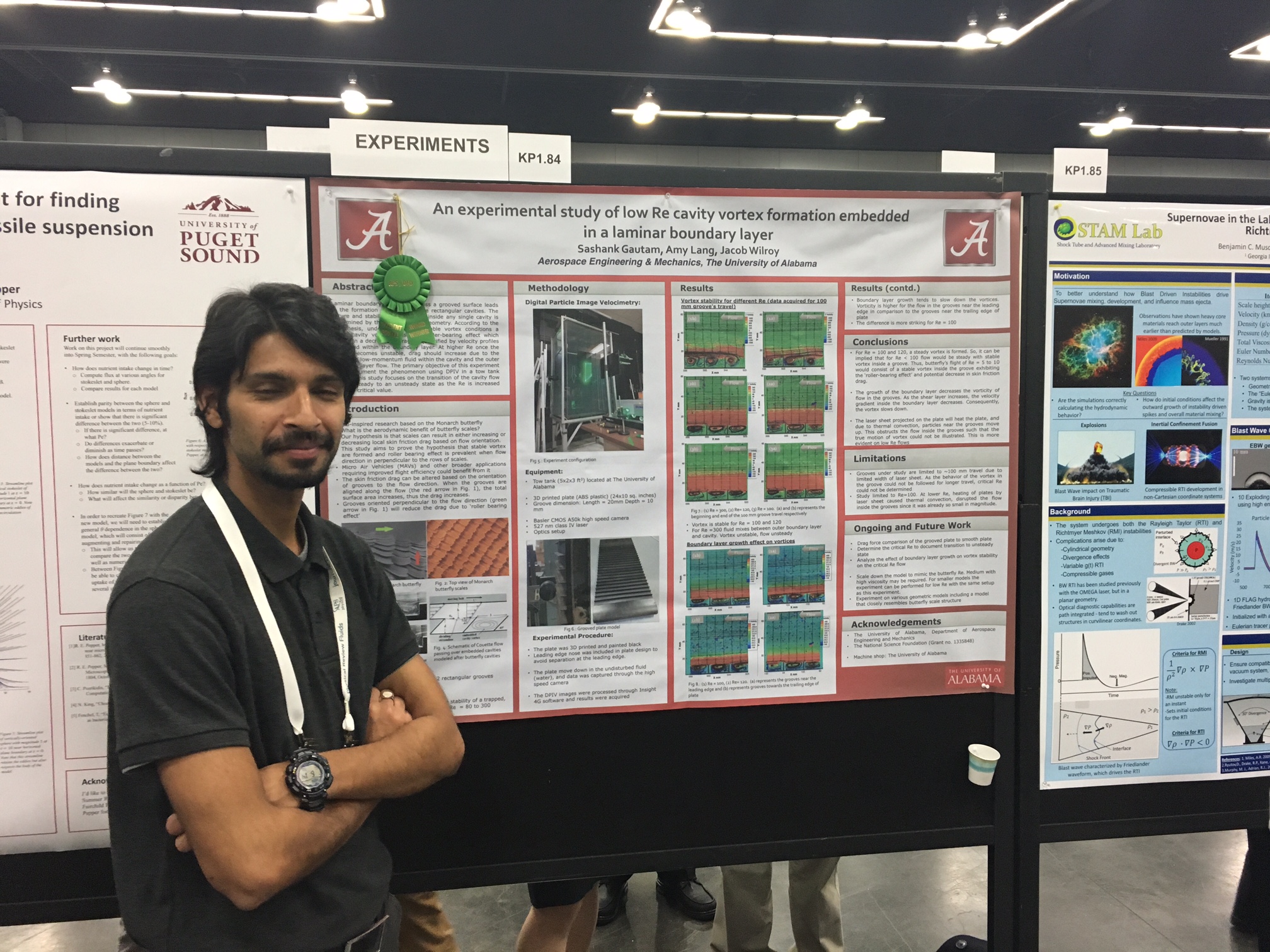 Sashank Gautam, a graduate student in The University of Alabama Department of Aerospace Engineering and Mechanics, placed first in a student poster contest at an industry conference in November.
Gautam's poster, "An experimental study of low Re cavity vortex formation embedded in a laminar boundary layer," was the top winner in the contest as part of the 69th Annual Meeting of the American Physical Society – Division of Fluid Dynamics, held in Portland, Oregon.
His poster won the Experimental Fluid Dynamics category for the competition.
The Student Poster Competition is for eligible undergraduate and graduate students and is an opportunity for graduate and undergraduate students to enhance their presentation skills and to build their professional network.
Gautam is advised by Dr. Amy Lang, an associate professor in aerospace engineering and mechanics.