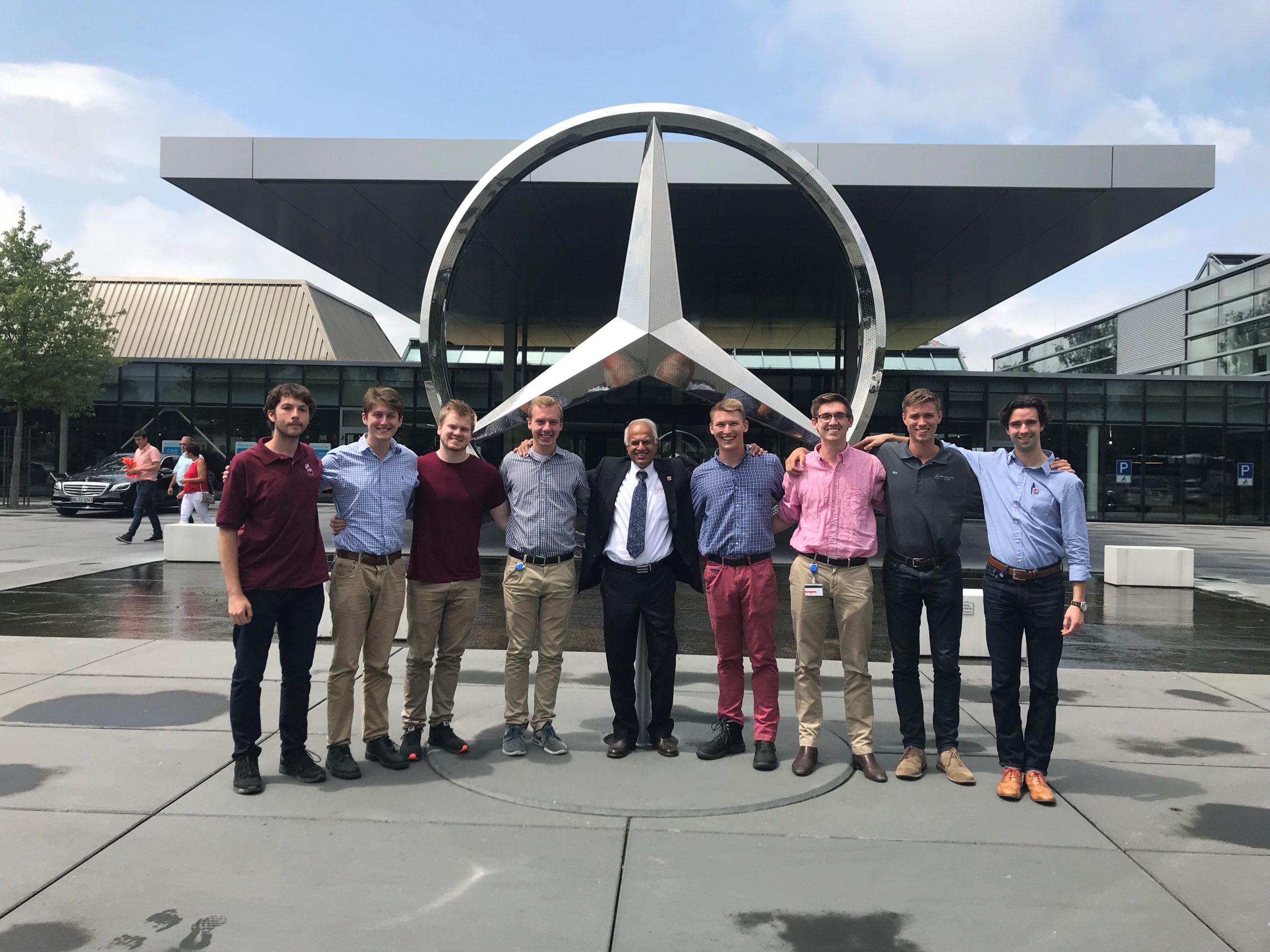 TUSCALOOSA, Ala. – A University of Alabama exchange program is combining automotive engineering and the German language to create unique opportunities for students to expand and explore their future careers.
Two Steps Ahead is an international German exchange program through the College of Engineering that was started about five years ago by UA professor and executive director of Center for Advanced Vehicle Technologies, Dr. Bharat Balasubramanian.
"The VP of manufacturing and planning [at Mercedes-Benz U.S. International] and I came upon this idea of whether we could train UA engineers in German, make them multicultural and multilingual and then have them join MBUSI down the road and make it a success story where they are as competent as the German engineers," Balasubramanian said.
This program provides students with the chance to study both the German language and engineering throughout their four years at UA. The culmination of the program is a year of school and work in Germany applying their studies in the heart of the automotive industry.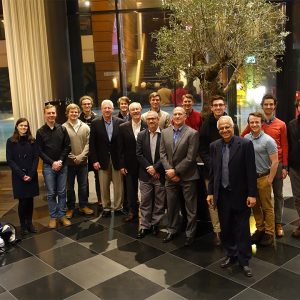 "Mercedes-Benz International was trying to get more German speaking engineers into the organization," Balasubramanian said. "They wanted people to be able to solve problems, issues that come up on the factory floor by themselves without always having to contact the parent company in Sindelfingen."
Students in this program spend their freshman and sophomore years at UA completing 30 credit hours in German language instruction. Their junior year is spent in Germany starting with a semester at the Esslingen University of Applied Sciences followed by a semester interning at the Daimler AG Mercedes-Benz plant in Sindelfingen.
"The combination of showing that you can learn a new language to the point of fluency in two years, and gaining engineering experience at one of the top companies in the world is an indispensable item on your resume," said Carter Boyle, senior electrical and computer engineering major from Madison, Mississippi. "Not only does it make you highly employable, it gives you the confidence to take on whatever challenge you might face afterwards."
The students who returned in August 2018 from a year of studying and working in Germany were the second cohort of students to start the program their freshman year of college. John Paul Smith, senior mechanical engineering major from Louisville, Kentucky, described this experience as anything but typical.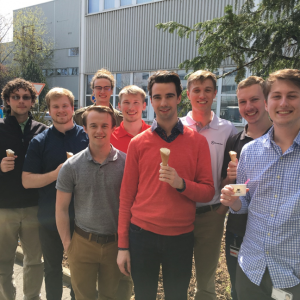 While Smith was working at Daimler, he commuted one and a half hours both ways from Esslingen to Sindelfingen every day and worked seven hours to complete his full 10-hour work day. The semester at Esslingen University was different than Smith was familiar with at UA. Each class met once a week for a three-hour lecture, and the rest of the students' time was used for studying and traveling.
"I really see [this program] having the ability to be a really big influence on my future career," said Smith. "I also have been fortunate enough to be picked to complete a co-op at MBUSI."
Smith's experience working as a body shop planner while at Daimler will be beneficial as he completes his three-semester co-op commitment. Smith will work with the new body shop at Mercedes-Benz U.S. International. Boyle will use his experience and skills gained through this program in the next step in his career at the UA Remote Sensing Center where he has accepted a research assistantship.
"The most valuable thing I gained from the program is my newfound confidence," said Boyle. "Not too many people have learned a new language and then applied that language to designing electric motors for a top automotive company in a country renowned for its engineering prowess. You start to think about how if you could learn to do something in German, it's going to be that much easier in your native language."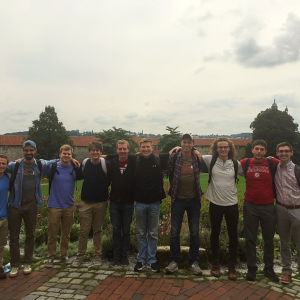 For incoming students interested in applying, both Boyle and Smith agree that the experiences gained through the Two Steps Ahead program are worth the time needed to maintain the expected level of success. Students are required to keep a 3.75 GPA as well as complete a five-week summer German program in Portland, Oregon, and a full semester engineering course at UA taught completely in German.
"It may seem challenging sometimes to balance your work and life," said Smith. "But the program in and of itself, the year abroad, is definitely worth the work."
Since the program started in 2014, there have been improvements in the numbers and successes within each cohort participating in the program. In the first cohort that started with 22 students, only two finished the program. The newest cohort started with 20, and currently 18 students are still in the program.
"Through our students' impressive language skills and their engineering competencies, we are building up a brand reputation for UA in Germany," Balasubramanian said.