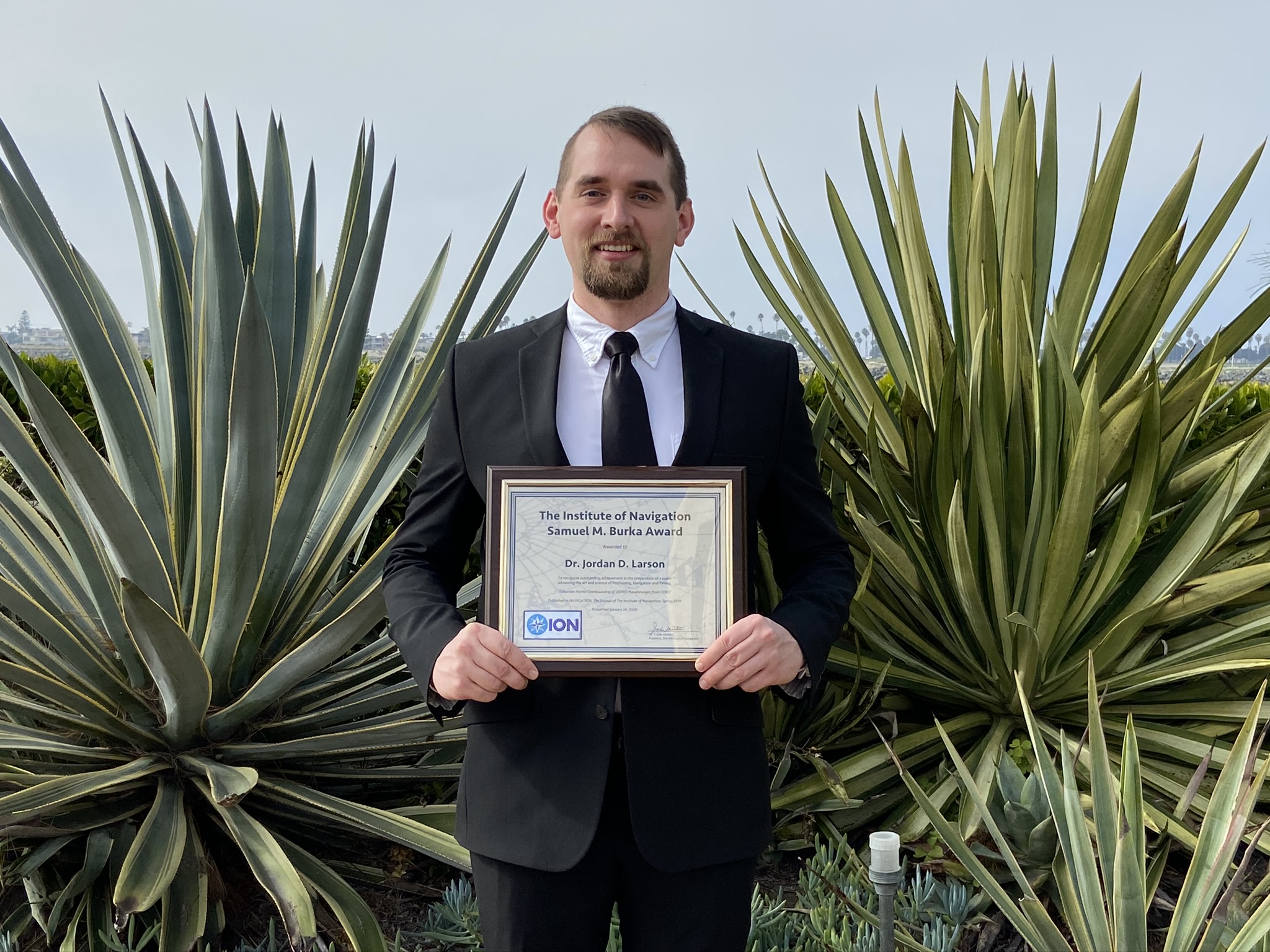 Larson received the 2019 Samuel M. Burka Award at the ION International Technical Meeting in San Diego this January.
Dr. Jordan Larson, assistant professor in The University of Alabama's aerospace engineering and mechanics department, was recently recognized by the Institute of Navigation, or ION, for his research efforts.
The Dr. Samuel M. Burka Award was presented to Larson and his co-authors, Dr. Demoz Gebre-Egziabher of the University of Minnesota, Twin Cities, and Dr. Jason Rife of Tufts University, for their paper Gaussian-Pareto Overbounding of DGNSS Pseudoranges from CORS. The paper was published in the Spring 2019 Issue of NAVIGATION and was the foundational research for Larson's doctoral dissertation thesis, which focuses on safety-critical navigation systems.
The publication's editorial board evaluated all papers in NAVIGATION's four seasonal editions throughout the year before choosing Larson's work as the best technical paper of 2019 at the ION International Technical Meeting on Jan. 21-24 in San Diego.
"ION is a community of people from industry, government and academia who recognize my research as an important effort with great potential," said Larson. "They're experts in navigation, which makes this award for my work as a doctorate student and researcher extremely validating."
On March 5, he presented an overview of his award-winning paper in a webinar for ION.
Moving forward, Larson will continue to develop the statistical framework and algorithms surrounding his thesis for the navigation community and beyond. Larson hopes this award will help him acquire more funding towards this goal.