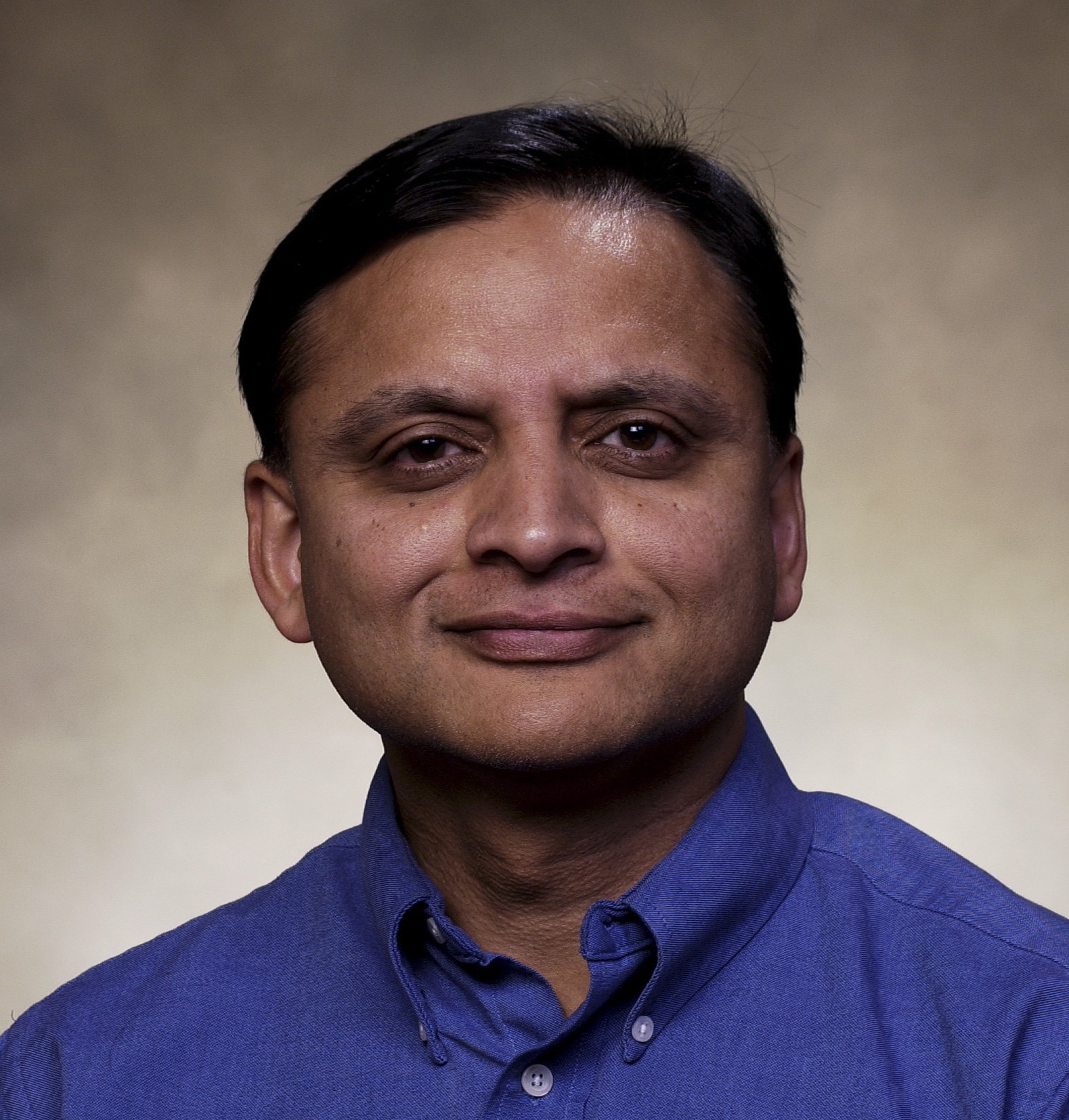 Dr. Samit Roy
A University of Alabama aerospace engineering faculty member has been named a Fellow of the American Society of Composites for the first time in its history.
Through his research and contribution to the work of composites, Dr. Samit Roy, William D. Jordan professor of aerospace engineering, has been promoted to an ASC Fellow in recognition of his contributions to the advancement of composites science and technology.
"I am very elated to be elected Fellow of the ASC, as it is one of the most prestigious professional society dedicated to composites research and education in America," Roy said "I could not have achieved  this without the continued support of my graduate students, the AEM department, and the College of Engineering."
To be named a Fellow of ASC, a person must be an active member of the organization for at least 10 years. Members considered for the honor are those who have devoted their career to the practice, research, service and education of composites. Roy was nominated by Dr. Anthony Waas of the University of Michigan who is also an ASC Fellow. A panel of current Fellows review the nominations and vote on new members.
Roy has been a member of ASC since 2008. From 2017-2019, he was ASC's Director of Emerging Composites Technology Division, and over the years, he has helped organize numerous technical sessions . In 2019, Roy received ASC's Outstanding Research in Composites Award.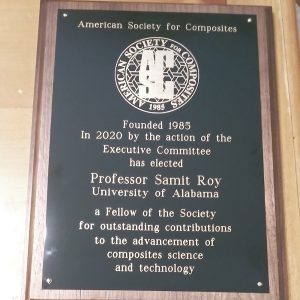 He was honored virtually at the 35th Annual Technical Conference's awards banquet on Sept. 15.
"I am somewhat disappointed in not being able to receive the Fellow plaque in person at the annual conference of the ASC, but I am very honored and humbled by this recognition by my peers," Roy said.
Dr. Chuck Karr, UA's dean of the College of Engineering, said Roy has earned this achievement.
"This is quite an honor, and certainly well-deserved. I appreciate all the hard work it took for [him] to receive this recognition," Karr said.
The overarching topic of Roy's research is Multi-scale Modeling and Manufacturing of Composites and Nanocomposites for Aerospace Structures.
In 2005, Roy was named the William D. Jordan Endowed Chair. The William D. Jordan Endowed Chair was established in 1997 by Thomas L. and Carolyn L. Patterson in honor of Dr. William Ditmer Jordan, professor emeritus of the College of Engineering. In this role, Roy focuses his research on multi-scale multi-physics modeling and performance prediction of composite materials and structures in high-temperature environments.