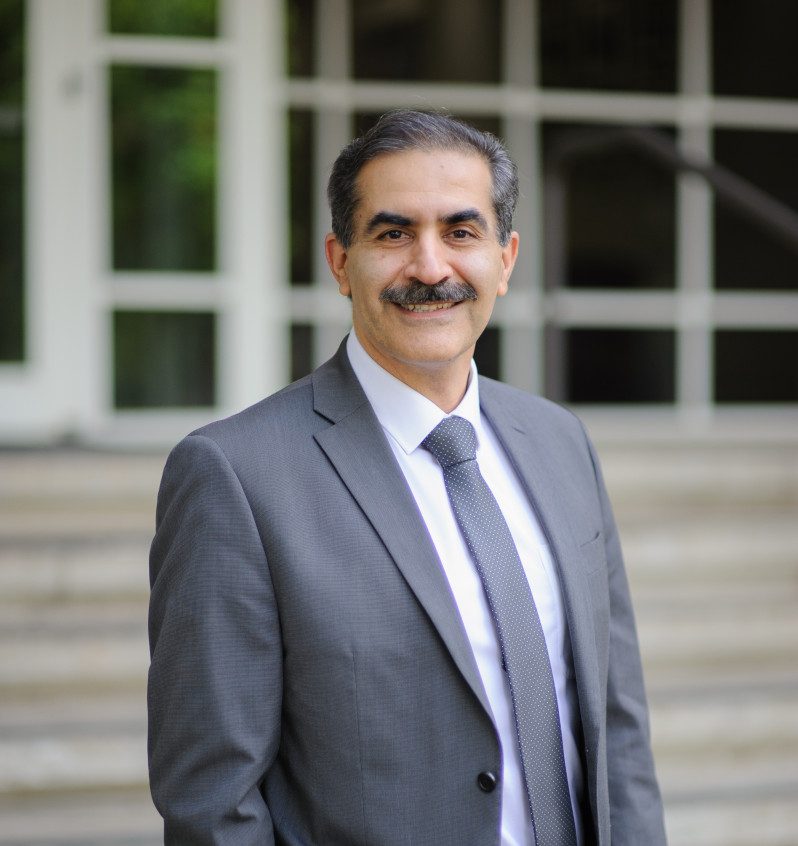 Dr. Hamid Moradkhani, professor of civil, construction and environmental engineering, has been named the 2023 Robert E. Horton Lecturer in Hydrology by the American Meteorological Society (AMS).
The lectureship, which is named in honor of the longtime civil engineer and soil scientist Robert Elmer Horton, recognizes a "scientist for outstanding research on topics of interest to both hydrologists and meteorologists."
Similar to Horton, Moradkhani has made numerous contributions to the fields of civil and environmental engineering and was selected as the distinguished lecturer "for [his] groundbreaking research on ensemble data assimilation and advancing the understanding of hydroclimate extremes," according to the AMS.
"I am humbled and honored to be listed among the distinguished Earth and Atmospheric scientists and having an opportunity to deliver this lecture at the 37th Conference on Hydrology in Denver, Colorado," said Moradkhani. "I share this with my current and former students, postdocs and colleagues with whom I have had the pleasure of working over the years."
Moradkhani joined The University of Alabama's College of Engineering in 2018 as the Alton N. Scott Endowed Chair in the department of civil, construction and environmental engineering. In addition, he is the founding director of the Center for Complex Hydrosystems Research.
He has authored or co-authored more than 140 peer reviewed publications and develops methods in data assimilation, machine learning, uncertainty quantification, risk analysis and harnessing data revolution.
Moradkhani will be honored as the recipient of the lectureship at the 103rd AMS Annual Meeting early next year.
Founded in 1919, the AMS "advances the atmospheric and related sciences, technologies, applications and services for the benefit of society." Each year, the AMS recognizes both individuals and organizations that make substantial contributions to the weather, water and climate community.
To learn more about the AMS, click here.