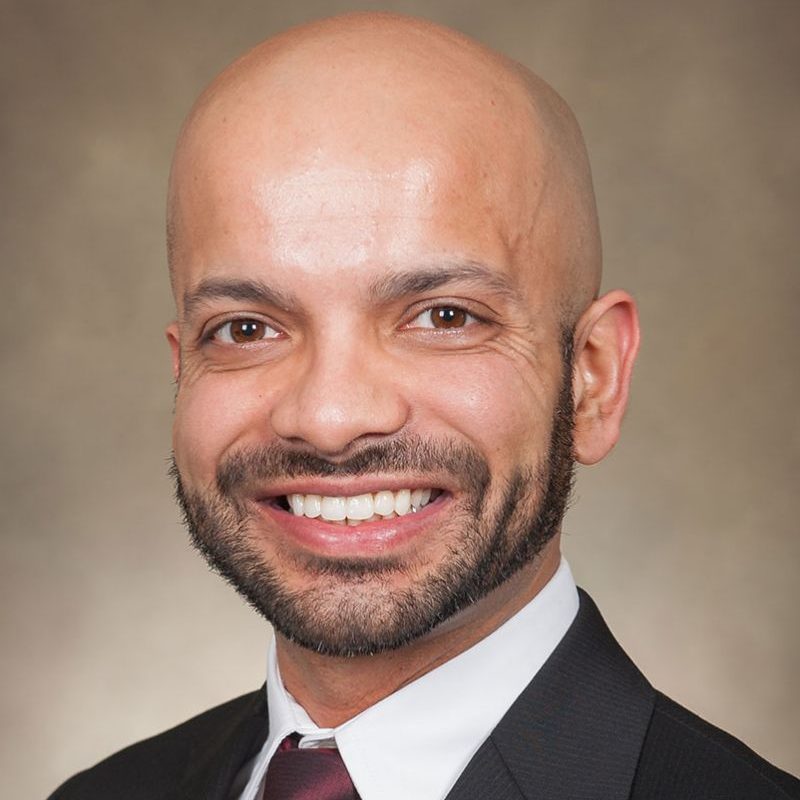 Dr. Rohan Sood, an assistant professor of aerospace engineering and mechanics and the director of UA's Astrodynamics and Space Research Laboratory, has been invited to attend the launch of NASA's SpaceX Crew-4 mission from Kennedy Space Center, Florida.
The mission, scheduled for no earlier than April 21, 2022, is the fourth crew rotation flight of the Crew Dragon spacecraft and Falcon 9 rocket. It will be piloted by University of Alabama College of Engineering graduate Bob Hines, who received his Master of Science in Aerospace Engineering from UA. Hines, a lieutenant colonel in the U.S. Air Force, was selected as an astronaut in 2017 and will be making his first trip into space. NASA astronaut Jessica Watkins and ESA (European Space Agency) astronaut Samantha Cristoforetti will join as mission specialists, and NASA astronaut Kjell Lindgren will serve as spacecraft commander.
The Crew Dragon will dock with the International Space Station and then all astronauts aboard will join the crew of the station for a long-duration stay.
This is yet another success involving The University of Alabama College of Engineering's ongoing collaboration with NASA. Dr. Sood and students in his lab are one of two university teams contributing to the Solar Cruiser, a pioneering spaceflight mission set to launch in 2025 as part of the Solar Terrestrial Probes Mission of Opportunity. Recently UASpace, a student team working with Professor John Baker, designed and built their own CubeSat satellite. The team was chosen by NASA to have their satellite aboard Astra's Rocket 3.3, which launched in February.
"I am very thankful and honored by this amazing opportunity to attend the launch of Crew-4," Sood said. "I also look forward to personally being there to witness one of our very own University of Alabama graduates being the pilot of this mission. Here at UA, I look forward to continuing my support of multiple upcoming NASA missions and exploring new ideas for deep-space exploration missions."
Dr. Mark Barkey, the department head of Aerospace Engineering and Mechanics and a professor in the UA College of Engineering, also recognizes the significance of Dr. Sood's invitation. "The Aerospace Engineering and Mechanics Department is excited that Dr. Sood has been invited to the upcoming space launch," Barkey said. "I believe that it indicates that our research activities in space are being recognized, and Dr. Sood's research in particular. Many of our students are very interested in space applications and I believe that Dr. Sood will be able to directly share his experience at the launch with them and increase the level of engagement and excitement of our students."
Dr. Sood is part of a team at UA which continues to grow its footprint in space research and exploration at the Astrodynamics and Space Research Laboratory, collaborating with multiple NASA centers and space-faring companies. His research interests include space exploration and applications, spacecraft trajectory design, spacecraft attitude dynamics and control, remote sensing of planets and small bodies, and the human exploration and habitation of extraterrestrial bodies.
Dr. Sood is also the co-author on a paper published in Geophysical Research Letters that highlights the existence of a vast cavern carved out by ancient lava flows on the moon that could protect humans from the harmful environment of the lunar surface. He is part of a group proposing a new lunar mission that employs remote sensing techniques to scan the lunar sub-surface, thus verifying the existence, depth and extent of lava tubes under the moon's surface. Learning from the moon's sub-surface will provide clues for studying evidence of similar lava tubes under the surface of Mars.